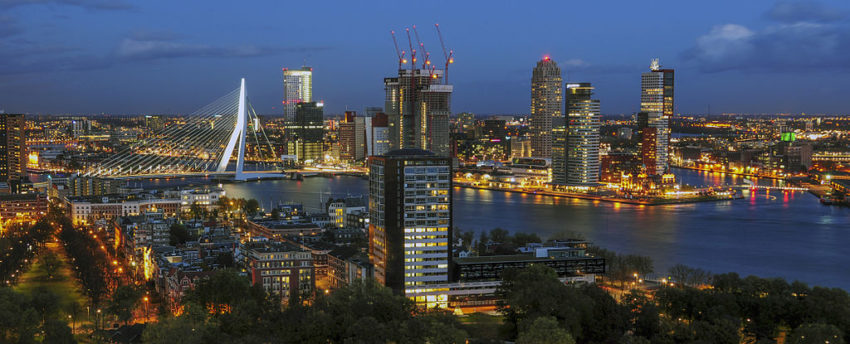 5 cities officially submitted a bid, but only two of them seems to have what it takes to host next year's Eurovision Song Contest. The two cities will get a visit in the beginning of August to further visualize their plans.
First there were nine cities interested in hosting the 2020 Eurovision Song Contest. As they got the material with requirements five of them went on to submit a socalled "bid book". The cities should use those to explain how they could host the contest next year in May. Some however also used it to explain why they don't want to live up to the requirements. Utrecht, for example, did not want to guarantee enough hotel rooms or even provide each delegation with their own bus. They explained in their bid book that delegations can use bicyles or public transport like everyone else.
It's not mentioned which two cities are still in with a chance to host the 2020 Eurovision Song Contest, but it is believed that it is Rotterdam and Maastricht. In the beginning of August, the Eurovision Commitee will visit the two cities – and in the second half of August, they expect to announce the winning city.
You produce perhaps the most complex TV show worldwide, It is important that you have a location where you have the space to do that. And then the city itself: do you have the hotel rooms and can you handle the logistics so that not only the visitors, but also all kinds of other people attracted to it can stay in the city centre?

Sietse Bakker, Executive producer Event