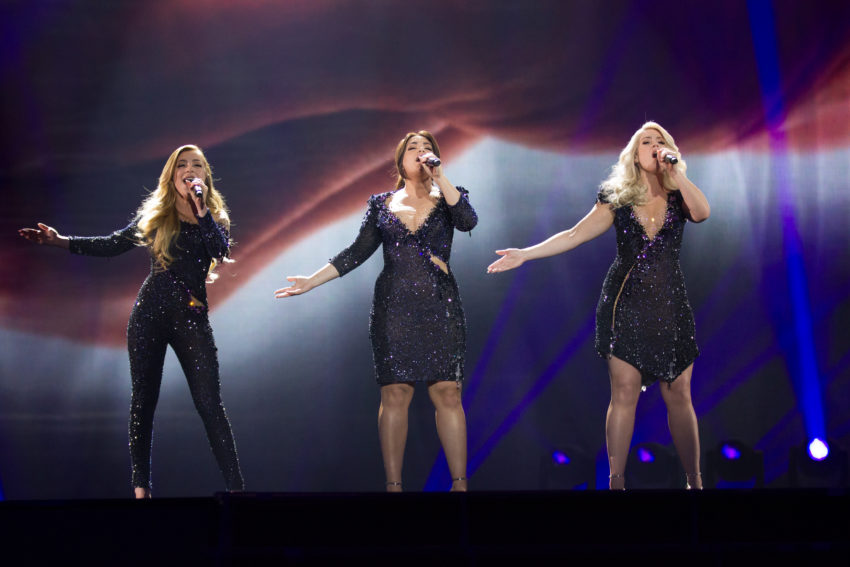 Dutch girl trio O'G3NE is heartbroken. We all feel their sorrow as the girls touched us with their "Lights And Shadows", dedicated to their mother and her battle against cancer. The lyrics of the song tell us all exactly how they are feeling at the moment.
It's a very sad day for O'G3NE. The mother of the three sisters, Lisa, Amy and Shelley, Isolde Vol-Malee lost her battle against a very specific type of cancer days after she stopped treatment. She was just 47 years old. The sisters delivered the news on their official Facebook account and revealed that their mother died surrounded by her loved ones.
"We believe that her strength, positivity, perseverance and eternal smile will give us enough power to continue," they wrote. "As for now, there's great sadness. We hope everyone respects our privacy and give us enough space to heal the grief". Along with the message, O'G3NE posted a picture of their mother.
The mother's surprise
During their Eurovision journey, Isolde's visit to Kyiv to support her daughters during their final performance blew the girls away:
Our sick mother, to whom we dedicated Lights And Shadows to, came to Kiyv to give us love and support for the grand final! We're going to make you proud mum! We're gonna stand in line!
Lisa, Amy and Shelley made sure that this journey was entirely dedicated to her. Before they jumped on stage they assured Isolde that they would make her proud. As soon as they finished their performance, they posted on social media: "Mom… This one was for you!"
In fact, no one can answer the question during Lights and Shadows: "So what went wrong this time? Hurt nobody, did no crime… What's with the universe, why you?" but one thing we know, Isolde is no longer suffering, their wish has come true: "I can only hope once you fly, you'll be free".
O'G3NE represented The Netherlands at this year's Eurovision Song Contest with Lights and Shadows – a song composed by their father and dedicated to their mother who back then was still fighting for her life.
Below, please take a few minutes to listen to the song and feel the lyrics, in a special Full Stage version: