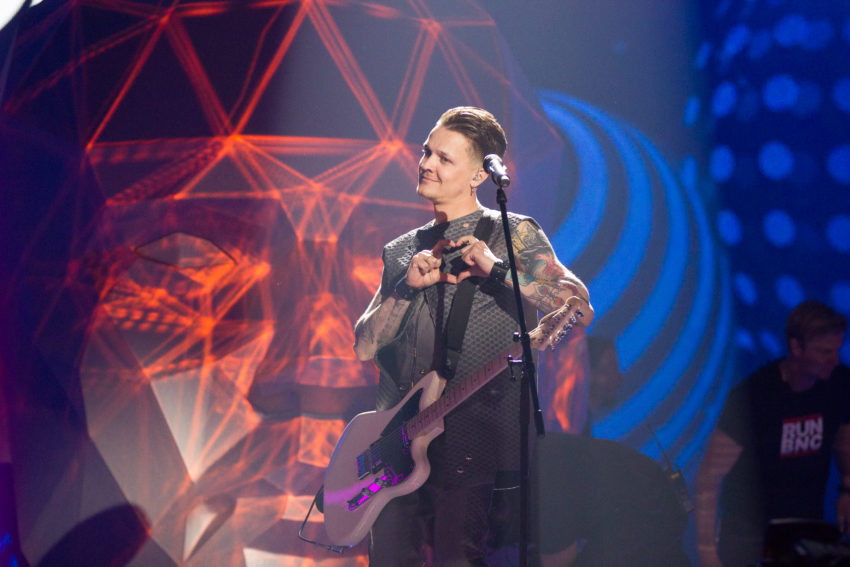 O.Torvald's front-man Zhenya Halych made an interesting proposal to Tina Karol during an interview on the radio. Will she accept the offer or turn it down? She had success at Eurovision whereas the group scored the lowest ever result for Ukraine. 
O.Torvald might have given Ukraine their worst ever result at Eurovision but front-man Zhenya Halych is already preparing his next move and it involves former participant and Ukrainian super star Tina Karol.
On the radio station "Radio NВ" the rock musician admitted that he would like to record a song with Tina. Addressing Karol through the mike he said "Tina, hello. My name is Yevhen, I'm from the group of O. Torvald. Unfortunately for others and fortunately for myself, I was a representative of the country at the Eurovision, as well as you. Because we are so close to each other and we have a common points of contact, I would very much like to write a duet with you ".
Tina represented her country in 2006 with her entry Show Me Your Love which was written by DJ Pasha. She scored 145 points which earned her 7th place. Since her time at Eurovision she has become one of the most famous singers in the country is currently promoting her latest TV film Intonation.
Halych expressed confidence that the generation of Ukrainians will be proud of the result of such joint work. "Pay attention to me, Tin. We will make a supertrack, which will be a generation of proud ones."
O.Torvald represented Ukraine on home turf this year but unfortunately finished up in 23rd place, giving Ukraine their worse result in their history. This year Melovin will represent Ukraine with Under The Ladder.
In the video below, take a look at Ukraine 2017 entry by O.Torvald: