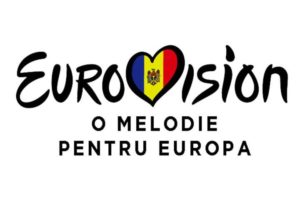 Where other countries use months of shows to narrow down their field of finalists, they are rather effective in Moldova. Three shows over 5 days where 24 will become 18, and then finally one who will represent the country at the 2016 Eurovision Song Contest.
Just like in Tuesday's first semi-final 12 acts were competing in the second semi-final held tonight. They were narrowed down to 8 who will join the lucky ones from Tuesday in the big final on Saturday.
The first 7 qualifiers was found already in the semi-final via a combination of both televoting and jury, where as the remaining acts would have to wait until afterwards to be told if they would get the 8th spot which comes from televoting alone.
The 7 first qualifiers from semi-final 2 are:
Lidia Isac
Big Flash Sound
Nadia Moşneagu
Max Fall feat. Dan Vozniuc & Malloy
Cristina Pintilie
Rodica şi Ivan Aculov
Andrei Ioniţa & Onoffrei
Qualifying as 8th is to be updated as soon as we get it.
Watch below a playlist with all 24 songs taking part in O Melodie Pentru Europa 2016:
Moldova at the Eurovision Song Contest
Since its debut at the Eurovision Song Contest in 2005, Moldova have had quite a range of mixed results. They gained two top 10 placements within their first three years. Then they failed to reach the final in 2008, but afterwards managed to qualify every year up until 2014 where Cristina Scarlat and the year after Eduard Romanyuta both didn't manage to get into top 10 in the semi-final and thus couldn't take part in the final.
Moldova's mixed results might be related to the fact that you certainly can't accuse them of sending what every one else do. Moldova goes its own way and they are not afraid to stand out from the crowd, something which can be seen in the video of their Eurovision highlights which we put together for you. Enjoy in the video below.