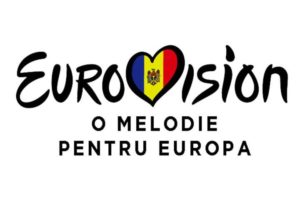 This evening, Moldova kicked off for their national selection with a total of 12 songs competing in the first semi-final. 8 of them made it to Saturday's final, and thus still are in the running to represent the country at the 2016 Eurovision Song Contest.A total of 24 acts are competing in two semi-finals held tonight and on Thursday. They will be narrowed down to 16 acts taking part in the final which will be held on Saturday, the 27th of February.
In the semi-final seven of the 8 qualifiers were selected via a combination of jury and televoting – with jury weighing highest in case of a tie. The seven qualifiers were announced in the programme whereas the lucky 8th would have to wait until after the programme to find out. This 8th spot was decided only by televoting.
The 7 qualifiers from semi-final 1:
Che-MD – Vodă e cu noi
Doinița Gherman – Irresistible
DoReDos – FunnyFolk
Maxim Zavidia – La La Love
Valentin Uzun – Mine
Valeria Pașa – Save Love
Viola – In the Name of Love
The 8th qualifier is:
Emilia Russu – I Am Not the Same
Below you find a playlist with all 24 songs competing in the 2016 edition of O Melodie Pentru Europa:
Moldova at the Eurovision Song Contest
With the debut in 2005 Moldova is a rather new Eurovision country. Their first entry Bunica Bate Toba by Zdob şi Zdub gained quite a fan scare and achieved a 6th place in the final. Two years later Natalia Barbu gave the country its second Top10 placement, but in the last few years things have been more difficult.
Both Cristina Scarlat in 2014 and Eduard Romanyuta in 2015 failed to reach the final of the Eurovision Song Contest, just as it had happened to Geta Burlacu in 2008.
Despite the missing success lately, we still wanted to give you a video with some of the Eurovision Hightlights from Moldova 2010 – 2015, of course including legendary Epic Sax Guy from 2010.