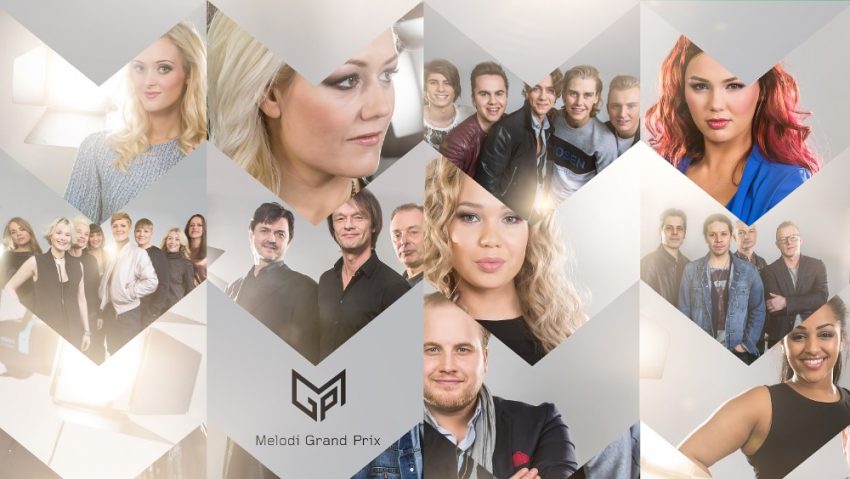 The Norwegian broadcaster, NRK, have released audio copies of the ten songs that will compete in the Norwegian national final. One of these ten entries will get to represent Norway at the 2016 Eurovision Song Contest held in neighbour country Sweden.
The Norwegian final, Melodi Grand Prix, will be held on the 27th of February. There will be ten songs competing for the title. For the Eurovision Song Contest, Norway will compete in the second half of the second semi final on the 12th of May in Stockholm.
All ten songs, including the new version Freddy Kalas had to write, can be heard on NRK's website.
Norway In The Eurovision Song Contest
Norway have appeared in the Eurovision Song Contest 54 times. Although urban legend has it they that are the worst performing country, they really have done well on several occasions.
Their first belated win came in 1985 when Bobbysox won with the now legendary La Det Swinge. It was ten years later that the primarily instrumental Nocture won it for them again with Secret Garden.
The third and to date last win came in 2009 with Alexander Rybak and Fairytale. Since then they have placed last in the final only once with Tooji and Stay.
In the last three years Norway have done really well with Marageret Berger placing 4th in 2013 with I Feed You My Love, and then in the last two years they finished eighth with Carl Epsen and Silent Storm and Morland and Debrah Scarlett with A Monster Like Me.
Below you can watch a compilation of the last seven years of Norway in the Eurovision Song Contest. We did our best to  to find our greatest footage, and maybe you'll see something you haven't seen before.