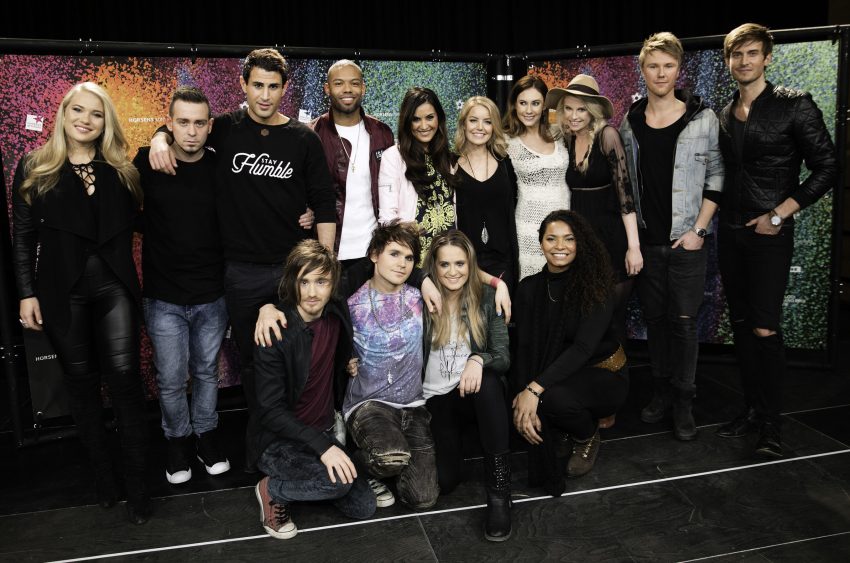 Today the running order for the Danish final was announced. There is a few changes compared to the order on the CD, but it will still be David Jay opening, and fan favourite Anja Nissen in that 10th position which in the past has given the most victories.
Compared to the CD edition, the final running order for this year's Danish final, Melodi Grand Prix 2016, show that only few changes have been made. David Jay is still opening it all with his Rays Of Sunlight, the most experienced national final act Simone is still up second and Voice of Australia winner Anja Nissen is closing it all with the 10th position. Several others are still in their CD position as well, in fact the only change made is Muri & Mario swapping with the band Bracelet.
Danish Melodi Grand Prix 2015 running order
David Jay – Rays Of Sunlight
Simone – Heart Shaped Hole
Bracelet – Breakaway
Sophia Nohr – Blue Horizon
Veronicas Illusion – The Wrong Kind
Lighthouse X – Soldiers Of Love
Kristel Lisberg – Who Needs A Heart
Jessica – Break It Good
Muri & Mario – To Stjerner
Anja Nissen – Never Alone
Start number and victories
Song number 10 is the most successful winning position in Denmark with seven victories since 1978 when Denmark returned to the contest. Number 9 comes in second with six victories, however in recent years song number 10 is more ahead. But since 1978 here is the successful starting positions in the Danish final:
Song no. 1 Three victories
Song no. 2 Three victories
Song no. 3 Two victories
Song no. 4 Five victories
Song no. 5 To victories
Song no. 6 One victory
Song no. 7 Two victories
Song no. 8 Four victories
Song no. 9 Six victories
Song no. 10 Seven victories
If you listen to fans, this year's battle will stand between Simone's Heart Shaped Hole and Anja Nissen's Never Alone. The bookmaker Betfair however believes in Simone or Kristel Lisberg's Who Needs A Heart.