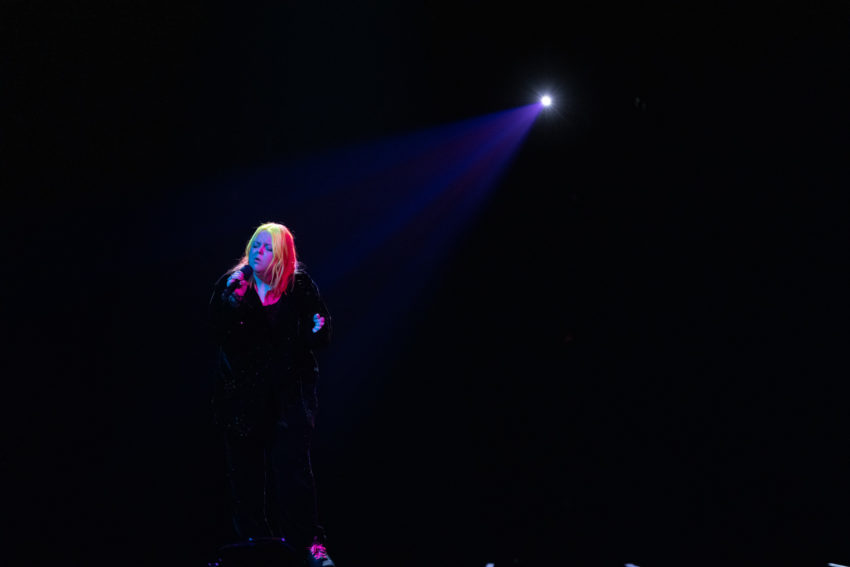 In Norway, we are almost ready for the big national final to be held next Saturday. This evening, we saw the last of five preliminary battle heats, and on Monday, one last act will win a wildcard. In total, 12 acts will then compete in the final.
On the 20th of February, 12 acts will compete in the Norwegian Melodi Grand Prix final. Six of them are pre-qualfied acts, five are winners of their battle heat, and finally one act will win a wildcard selection.
Tonight, four new acts took the stage fighting in the fourth out of five regular qualification heats. To get to know more about these four participants, please check out our Get to know – article.
Result of the fifth heat
To secure fairness, the two first duels were decided via a draw that took place in the beginning of the show. Voting was done online with NRK login. It is possible to vote from abroad as well.
Duel 1: TuVeia – Bli Med Meg På Gar'n vs. RIVER – Coming Home
Winner: RIVER
Duel 2: Ane.Fin – Walking In My Sleep vs. IMERIKA – I Can't Escape
Winner: IMERIKA
After the two duels, a so-called 'gold duel' were to decide who would win the golden passport to the final. The winner qualifies for the final next Saturday, and the looser will have to hope for a wildcard this coming Monday evening.
The show
In most other countries, the shows will start at a time easy to remember like 20:00, but not in Norway. All their previous shows started at 19:50, ten minutes to eight – but then tonight, it started 19:55 instead.
Just like in all the previous two heats – and like last year, the show was hosted by Kåre Magnus Bergh and Ronny Brede Aase. The third host Ingrid Gjessing Linhave suffers from severe back pains, and for tonight's show, she was then replaced with Silje Nordnes.
The show kicked off to the tune of the Danish 2000 winner Fly On The Wings Of Love. The hosts entered the show in various ways to that well known tune from Olsen Brothers. After the result of the first duel, it was time for Rein Alexander to perform his entry Eyes Wide Open. Many still asks themselves the question if he had won last year if the voting system hadn't broken down. We'll never know. This year, he is one of the lucky acts directly qualified for the final. His song this year however isn't nearly as strong, and the performance tonight didn't convince either. Unfortunately, he doesn't look like a strong contender to take the title this year.
Norway at the Eurovision Song Contest
With three Eurovision victories, Norway is on track with fellow Scandinavian neighbour Denmark, although both countries are three behind Sweden. Norway first won in 1985, the year after Sweden's second win. Bobbysocks' La Det Swinge has since become a classic hit, which most fans can sing a long to. Ten years later, Secret Garden gave Norway their second win with the song Nocturne, which only contained 24 words, and the rest was instrumental, mainly violin. In 2009, Norway would once again bring the violin to Eurovision – and win by no other than Rybak.
Since the last Norwegian victory, by Alexander Rybak in 2009, Norway have scored rather decent in Eurovision. Stella Mwangi (2011) and Agnete (2016) both failed to reach the final, but of the remaining six entries that did make it, four of them ended in top 10.
Video: Ketil Stokkan – A musical portrait
In a previous heat, we saw Ketil Stokkan perform his 2021 entry My Life Is OK. Unfortunately, he didn't win the spot to the final, but he is still in the run hoping for a wildcard.
With more than 40 years in the music business, this is a man with a lot of experience, and a lot on his mind. Lean back with a glass of wine or a cup of coffee, and enjoy this Ketil Stokkan – A musical portrait in the video below.