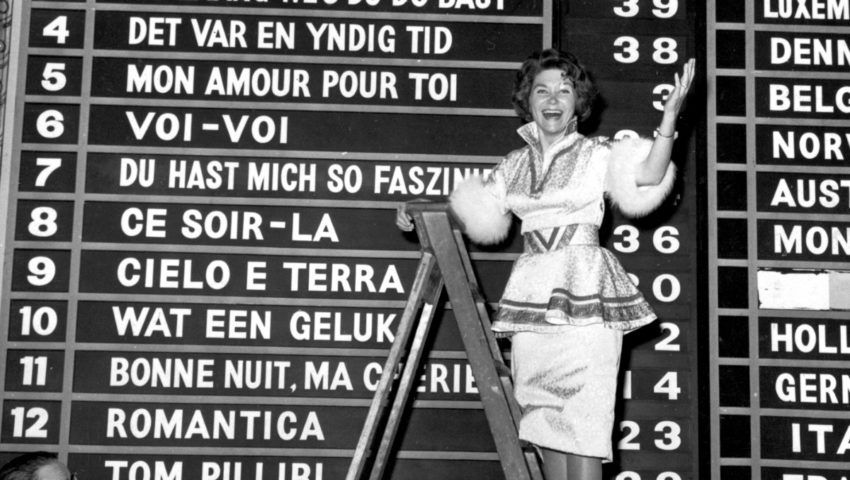 Yesterday evening came the sad news that Nora Brockstedt, the first Norwegian participant at the Eurovision Song Contest had passed away at the age of 92. Brockstedt participated for Norway in 1960 and 1961.
Norway's first ever Eurovision Song Contest participant, Nora Brockstedtm passed away. She died in a hospital in Oslo at the age of 92 years old, surrounding by her family. Nora represented Norway twice, in her country's debut in 1960 with the song Voi Voi, which became classic both in Norway and among Eurovision fans. She also represented Norway the following year with the song Sommer in Palma, ending 7th.
She first entered a professional stage at the age of 20, namely the highly reputed Chat Noir in Oslo. During the next two decades, she managed to become one of Norway's most famous and beloved singers and entertainers. Throughout the 1950s she had several sing-along radio hits, including En Liten Pike I Lave Sko (A little girl in low shoes), Augustin, and Tango For To (Tango for two). In the years 1950 to 1954, she was a member of the six-member group The Monn Keys, which also included Arne Bendiksen and Egil Monn-Iversen. Brockstedt holds a reputation as one of the most prominent Alf Prøysen iterpeters.
Over the last few years, Nora has focused more on the jazz genre, with successful albums like As Time Goes By (JazzAvdelingen, 2004) and Christmas Songs (JazzAvdelingen, 2005). She also did jazz in the 1960s, but was more known for her 'conventional' pop songs.
Nora was a huge Eurovision fan and followed Melodi Gran Prix closely. She was member of the Norwegian jury in MGP finals, last in 2012.
Below you can watch a tribute the finalists of MGP 2012 paid to her: