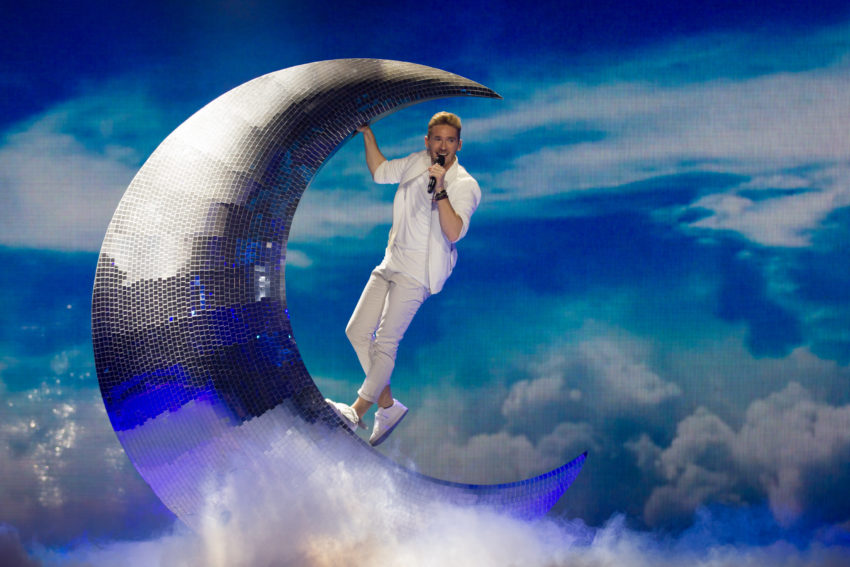 The new single from 2017 Austrian participant Nathan Trent means a lot to him. As he says then "it reflects 100% the situation he is currently in". He released it with the hope that the listener can use it to not worry about what others may think. 
At this year's Eurovision Song Contest, the Swiss participant made us all song "She Got Me (Dirty Dancing)". Now Nathan Trent wants you to change it to "I Got Me". Trent represented Austria at the contest two years ago. With the song Running On Air, he achieved a 16th place in the final.
Today, he released I Got Me. It's a song which is quite personal to him.  He says it tells about the situation he is currently in, and he encourage others to learn from it: "to boost their mood and make them care less about what others think". On his YouTube page, we writes: "'I Got Me' is an anthem of self-acceptance, where the lyrics transmit a feeling of confidence in a climate of uncertainties".
This song is very personal to me and reflects 100% the situation I'm currently in.
.
With 'I Got Me' I wanted to highlight the importance of accepting and forgiving yourself and celebrating who you are at this very moment.

Keep in mind that as long as you're doing what you love and you're doing it to serve a greater good, you're on the right track.
So, relax (I have to remind myself all the time)
.
I hope that, whenever you listen to this song, it gives you a good feeling about yourself, boosts your mood and makes you care less about what others think.
.
Know that you're cool the way you are.
.
Be kind to yourself and others.
In the video below, you can enjoy this new song from the 2017 Austrian representative: