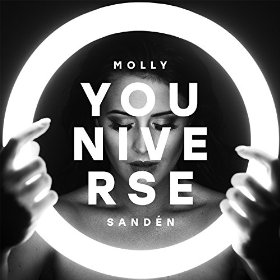 Molly Sandén has been tipped as one of the favourites in this year's Melodifestivalen, Sweden's popular national selection for the Eurovision Song Contest. With a short sound clip appearing on online retailer Amazon, could Molly's participation be in jeopardy for violation of the show's rules?
Paragraph C14 of the rules of Melodifestivalen reads as follows:
Without the express consent of SVT, a selected contest entry may not be performed publicly,

published, distributed or otherwise made accessible to the public earlier than as follows:

– Entries ranked 5th-8th in a heat may be made accessible to the public as soon as the

broadcast of that heat has come to an end.

– Entries ranked 4th-1st in a heat may be made accessible to the public as soon as the broadcast of the fourth heat has come to an end.
Molly's song, Youniverse, is only available for pre-ordering on Amazon, but the thirty-second audio clip appearing on the retailer's site could raise questions as to whether the song now violates the entry eligibility rules set by the Swedish public broadcaster SVT, which will also host the 2016 Eurovision Song Contest.
On the retailer's page in question, the release date for Youniverse appears to be February 28th, that is one day after the song is set to be performed during the fourth heat of Melodifestivalen, arguably the most popular Eurovision national selection. Youniverse is co-written by Danny Saucedo, Molly's fiancé and a former contestant and presenter of Melodifestivalen, and John Alexis.