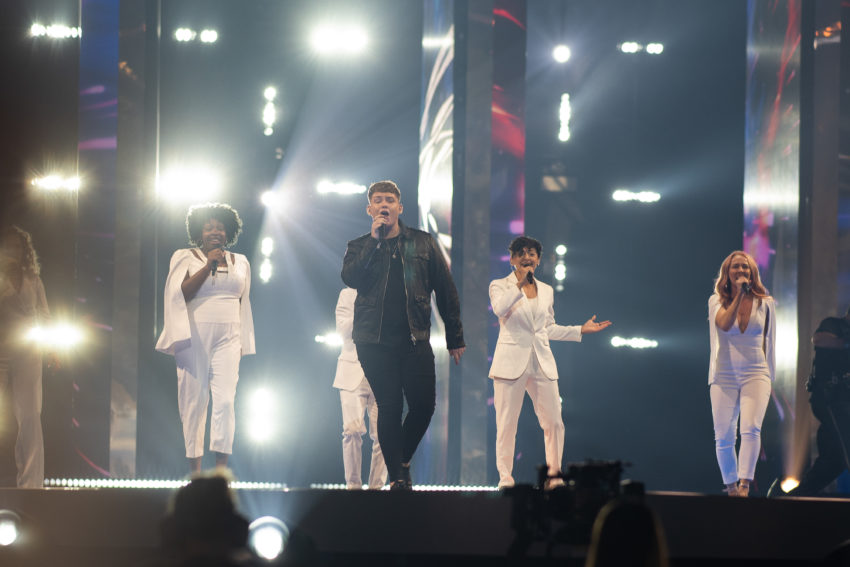 Is he just a bad loser or is Michael Rice right when he says the bad UK result is due to Brexit only, and that Elton John and Gary Barlow would have come last too?
United Kingdom's Michael Rice finished last at the 2019 Eurovision Song Contest with 16 points only. According to Rice, it was always going to go that way due to the British wish to leave the European Union, the so-called Brexit.
Michael Rice didn't actually have any reason to go on stage as the result was given beforehand: "I always knew I was going to come in this position because of Brexit", Mirror quotes The Sun. He continued: "Do you know what? If it was Gary Barlow or Elton John, they still probably would have come last too".
Michael's grandfather Alan Rice is quoted for having told to Hartelpool Mail: "We expected it but he should have got more than that".
Of course Michael Rice deserved better, but one might argue that with many British fans not supporting the song Bigger Than Us, why should others?
In the video below, take a look at a clip from Michael Rice rehearsing his 2019 entry:
On his Instagram account, Michael Rice didn't mix politics into it when he looked back: "We absolutely fucking smashed it last night, regardless of the result! I'm so happy!!! We have worked so hard everyday for the past 4 months solid, I've made memories for a lifetime that I will treasure & made some really good friends from this & most importantly have the best family around me! We put everything into last nights performance and just had so much fun on that stage! There's still a lot more to come – TEAM WORK MAKES THE DREAM WORK✨ let's keep climbing that chart we are number 16!!! This has been a dream come true♥️♥️"