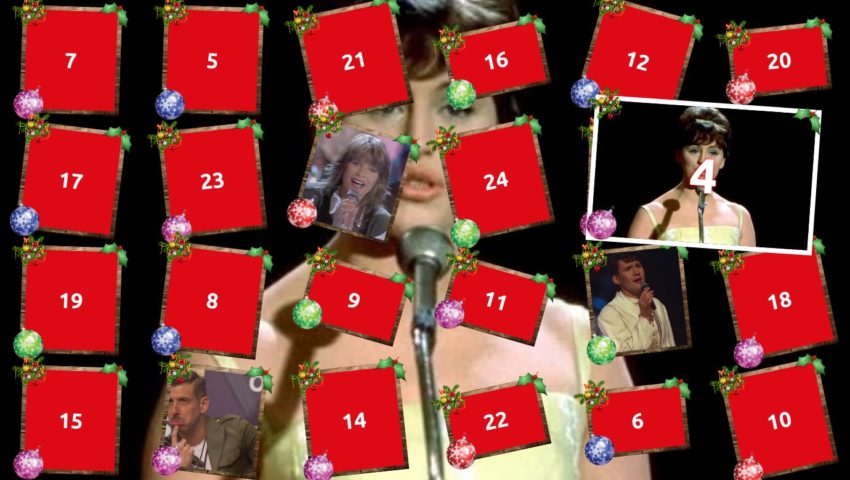 Warm up to Christmas by listening to the beautiful carols performed by Eurovision artists. Each day until Christmas features a new act giving their version of a Christmas song. As fourth, we listen to Danish Grethe Ingmann.
In 1963, Denmark won the Eurovision Song Contest for the first time. The lovely Dansevise was performed by Grethe Ingmann and her husband, Jørgen. The couple were married from 1956 to 1975.
Through her career, Grethe has sung a lot of genres, but preferred pop and jazz. She took part in the Danish national final several times, with her latest being in 1980. After that, she unfortunately struggled to find herself in the changing music scene of the '80's and, perhaps as a result, developed a heavy alcohol abuse. In 1990, she lost the battle to live cancer just 52 years old.
You probably know the Christmas pop song I Saw Mommy Kissing Santa Claus originally recorded in 1952 by 13 year old Jimmy Boyd, but later made very famous by Jackson5. Grethe Ingmann made a Danish version of that one, and it's today's advent present for you. In the Danish version the active kisser has been changed giving the translated title 'I saw Santa kissing mum'.
In this series:
Day 3: Carola – Nu Tändas Tusen Juleljus
Day 2: Francesco Gabbani – La Mia Versione Dei Ricordi