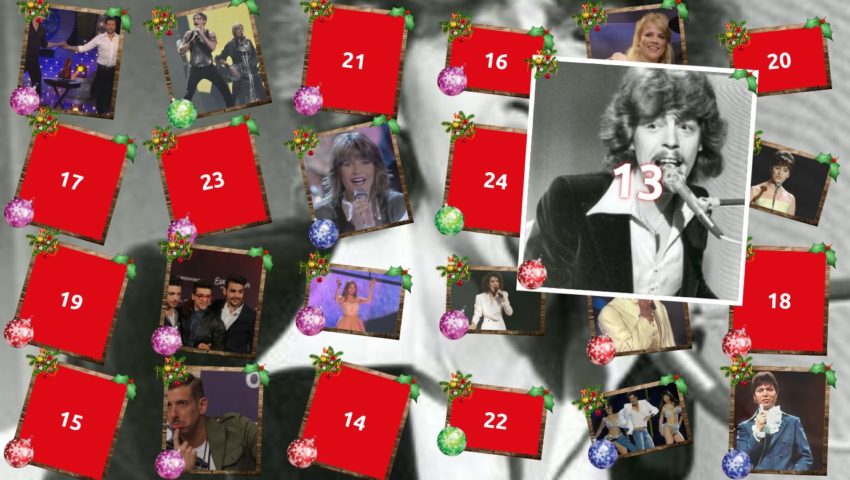 Warm up to Christmas by listening to the beautiful carols performed by Eurovision artists. Each day until Christmas features a new act giving their version of a Christmas song. As 13th, we have triple Danish Eurovision legend Tommy Seebach.
Tommy Seebach took part in the Eurovision Song Contest three times for Denmark. In 1979, he finished 6th. Two years later, in a duet with Debbie Cameron, he came 11th and finally in 1993, unfortunately 22nd. The latter meant that Denmark wasn't able to participate in the following year, something he was blamed a lot by the media. In 2003, he passed away only 53 years old.
Due to his early death, Tommy wasn't able to experience the massive success his son Rasmus Seebach have had in Denmark. The son has written several songs about his dad, and also covered his 1993 entry Under Stjernerne På Himlen.
Today's advent calendar is titled Vi Ønsker Jer Alle En Glædelig Jul, which translates to 'We wish you all a merry Christmas'. It has Tommy Seebach in front, and sings about a traditional Christmas as known in Denmark; plenty of presents under the tree that is decorated with a gold shining star at the top, Christmas elves with red hats, candy, nuts, well known songs and home backed cakes.
In this series:
Day 12: Ilse DeLange – Midden in de Winternacht
Day 11: Celine Dion – Oh Holy Night
Day 10: Cliff Richard – Mistletoe & Wine
Day 9: Zoë – La Nuit Des Merveilles
Day 8: Il Volo – Christmas Medley
Day 7: Alexander Rybak & Didrik Solli-Tangen – Presents
Day 6: Sakis Rouvas – Xronia Polla Christmas
Day 5: Litesound – Shooting Star
Day 4: Grethe Ingmann – Jeg Så Julemanden Kysse Mor
Day 3: Carola – Nu Tändas Tusen Juleljus
Day 2: Francesco Gabbani – La Mia Versione Dei Ricordi