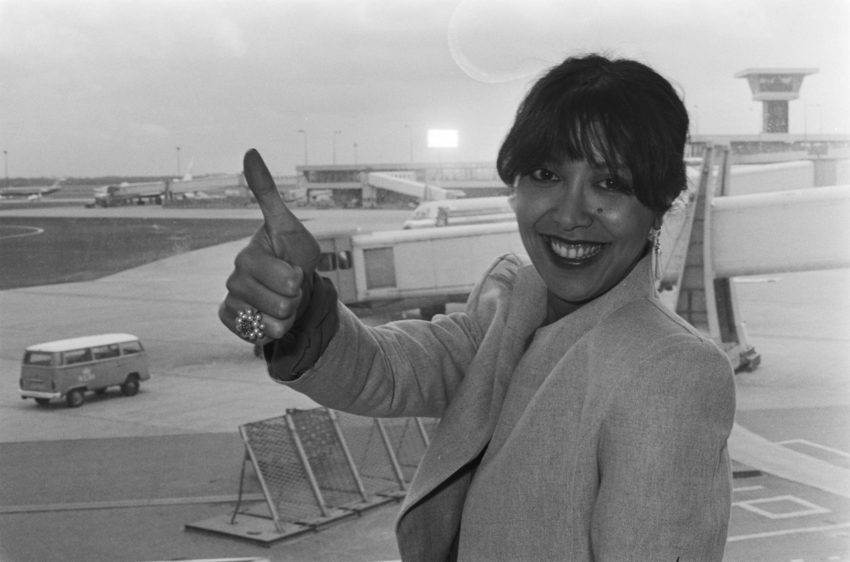 Three times Eurovision participant and one time backing vocalist, the Dutch Sandra Reemer, passed away after a short fight against breast cancer. We look back on her life and career.
Barbara Alexandra Reemer, to the public known as Sandra Reemer or simply Xandra was born on 17 October 1950 in Bandung, Indonesia. Difficult times, in the former Dutch colony. But also new times, not even a year had passed since The Netherlands formally recognized Indonesia's independence. When in 1958 all Dutch citizens living in Indonesia were forced to leave the country, her family moved to St. Michielsgestel, in the south of the Netherlands. At the age of eleven she recorded her first record, Al Di Là
At Eurovision
Fast forward to 1972, where she represented The Netherlands at the Eurovision Song Contest for the first time. The song was Als Het Om De Liefde Gaat (Sandra & Andres) and reached a fourth position. She would go on to represent the country two more times, reaching a 9th position in 1976 and 12th in 1979 respectively with the songs The Party's Over and Colorado (Xandra). Four years later she returned to the Eurovision stage one last time, as backing singer for Bernadette's Sing Me A Song.
Her first shot at a ticket to Eurovision was in 1970 with Voorbij Is De Winter, but then she didn't with the Nationaal Songfestival.
Dutch Divas and Eurovision Parties
Taking part in the Contest wasn't her only connection to Europe's favourite TV show. In 1964 she recorded her first Eurovision cover, Als Jij Maar Wacht (Non Ho L'età). From 2000 to 2005 she formed The Dutch Divas together with Marga Bult (Eurovision 1987, as Marcha) and Sjoukje Smit (1980, as Maggie MacNeal). The trio released three singles and one album, but were mostly known for performing Eurovision covers and medleys, both on TV and at Eurovision related events.
Reemer continued to appear at Eurovision parties also after the Dutch Divas split up. Geraldine Marino, Make-up Artist at Beni Durrer Cosmetics in Berlin remembers her from the Eurovision Weekend in Berlin, last year:
I remember the nice conversations with Sandra while I was doing her make-up at the Eurovision Weekend in Berlin in July 2016, together with Esther Hart. We had a great time and laughed a lot. Such a great loss fort he Eurovision community.
Also our own Dewayne Barkley has fond memories of the same event:
Learning today of Sandra's death hit me like a rock. I spent the weekend in July 2016 driving her to the sights in Berlin and also was her personal "running boy" during rehearsals and the show. I even sent her some make-up from my employer after the weekend as a personal gift. She was a remarkable lady.
In The Netherlands
At home she was known for so much more than Eurovision. She released 11 solo singles and three albums, as well as 8 albums and 16 singles with her Eurovision partner Dries Holten, as Sandra & Andres. Topped up with the releases with the Dutch Divas, this makes for a very active music career.
With all of that, it's hard to imagine that it might not her music most Dutch would remember her for. Especially in the 1980's and 90's she hosted or co-hosted several large TV shows. With shows like Showmasters, Wedden, dat..?, Sterrenslag en De show van de maand she reached millions of viewers.
Cancer and death
She was diagnosed with breast cancer in the beginning of 2017, she dead not even half a year later at the age of 66.