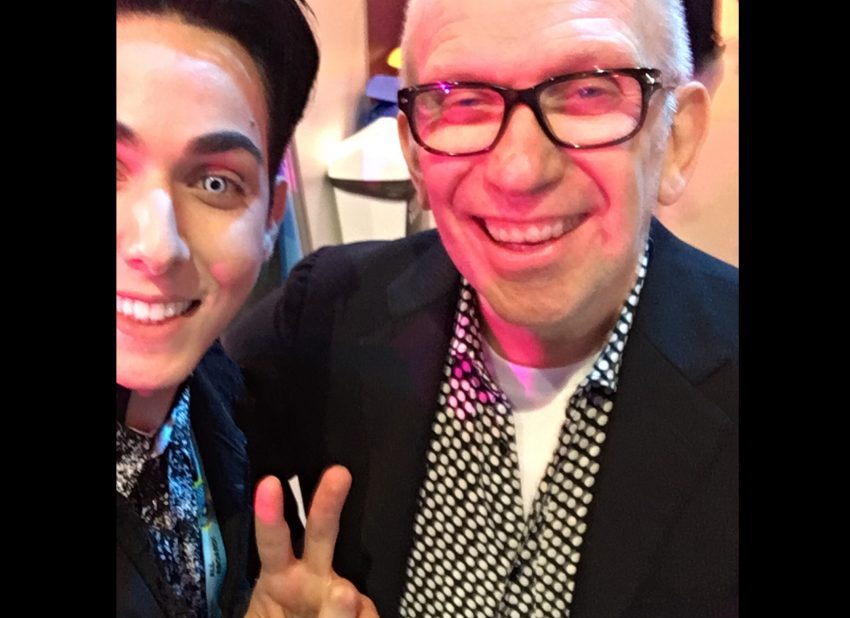 From starting a new tour to performing with a famous DJ, Ukrainian Melovin is not letting any time to go waste. He recently returned home from Lisbon, where he reached the final and came 17th – and got support from fashion guru.
This year's Ukrainian participant isn't letting the dust settle. Since the day following his performance in the Eurovision Grand Final the singer-songwriter has been planning his next moves.
Melovin, who's real name is Kostyantyn Bocharov, has announced a new tour where he will visit the five largest cities in Ukraine. In addition to this, the musician from Odessa will perform as a special guest at DJ ZEDD's gig in Kyiv. For those of you who are not familiar, DJ ZEDD is a Russian-German DJ who has worked with Lady Gaga, Selena Gomez and Ariana Grande. With Grande he collaborated on her track Break Free which peaked at number 4 on the US Billboard Hot 100 and was a top 10 hit in Finland, Czech Republic, Ireland, Netherlands and Norway to name but a few.
I was over Eurovision from day 1 right after the Grand Final. I simply didn't have a chance to take even 1 day off. I'm putting together the show with my team for my Ukrainian tour, already working on my future album and also preparing to voice-over one of the upcoming animated blockbusters, which i'm really excited about" –

Melovin (Press release)
The Ukrainian singer opened the Grand Final with his fiery performance of Under The Ladder. Despite being a hit with the viewers, he failed to impress the expert jury who placed him last in 26th place. Combined, he finished in 17th place after receiving 119 points from the public. Despite not impressing the jury, there was someone else at the contest who was impressed by Melovin….  Mr Jean Paul Gaultier.
"I met Jean Paul Gaultier at Eurovision's final backstage. I was so impressed to hear that a true fashion legend likes my vocal performance and staging, especially the appearance of the piano at the beginning. What else do you need if you have been supported by such amazing talents like Jean Paul Gaultier and Verka Serduchka through this Eurovision journey? Not to mention my devoted fans all over Europe, who gave me so much love and support, and I will never forget it!" (From press release)
You can relive Melovin's performance by watching this clips from his dress rehearsal of Under The Ladder below: