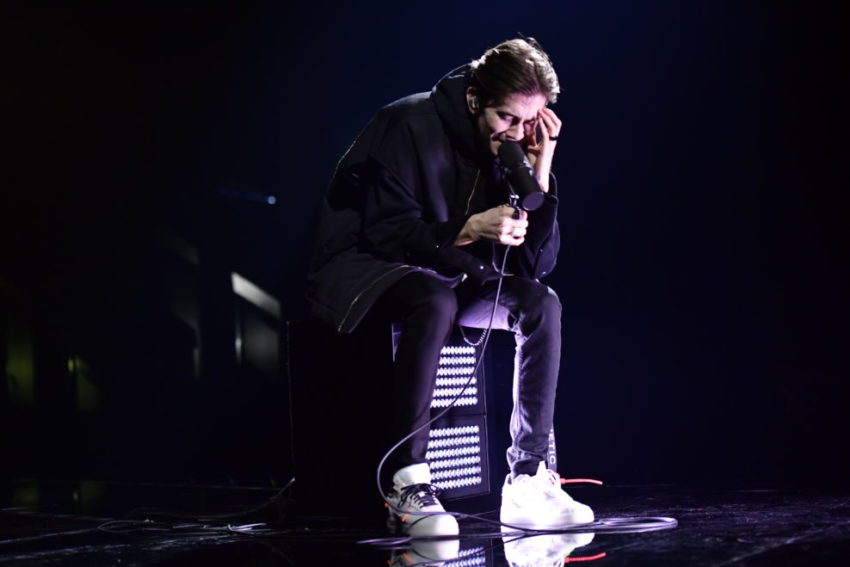 Margaret, Renaida, Felix Sandman and Mendez. Those were the four winners in tonight's Second Chance heat in Sweden. They will now join the line-up for the final, which now consist of 12 acts in the run to represent Sweden in Lisbon, Portugal in May.
Through four preliminary heats, the Swedish population have picked 8 acts that went straight to the final, and another 8 who would get a second chance to show that they have what it takes to bring the country a good result at the 2018 Eurovision Song Contest.
The Duels
In tonight's Andra Chansen, the 8 acts competed in duels. Each duel consisted of one who came third in their heat, and one who came fourth, with the exception that no one could be matched with one from the same heat. It was unknown to the public and the artists, until after tonight's heat, who was the third and who was the fourth place.
Duel 1
Margaret – In My Cabana against Moncho – Cuba Libre
Margaret took part in the second heat. Despite delivering a sexy performance in track suit (how many can pull that off?), she didn't reach the final directly. Now she is up for a second chance, this time against Moncho from the third heat. Both songs plays on the latin theme, so it is an usual match.
The winner is Margaret.
Duel 2
Renaida – All The Feels against Olivia Eliasson – Never Learn
From first heat, Renaida made it to this Andra Chansen. She had six dancers with her who all matched her with their orange outfits. This style of song is unusual, so it was interesting to see how it would do against Olivia Eliasson from fourth heat, which is a lot more traditional. Contrary to Renaida's many dancers, Olivia is alone on stage.
The winner is Renaida.
Duel 3
Felix Sandman – Every Single Day against Mimi Werner – Songburning
We were introduced to Felix's simplicity on Every Single Day in the fourth and last heat, where it surprisingly didn't qualify for the final. He was tonight matched against Mimi Werner from second heat. That song is in many ways the complete opposite. Contrary to Felix, plenty of light's in orange, red, and yellow, and smoke is used on this one, where the drummers brings one to think of Emmelie de Forest's Only Teardrops.
The winner is Felix Sandman.
Duel 4
Sigrid Bernson – Patrick Swayze against Mendez – Everyday
It was back in first heat, Sigrid's Patrick Swayze was introduced. In fact, it was the very first of the 2018 Melodifestivalen entries we got to hear. She is your neighbour's high school daughter, and today, she was up against Mendez who won his second chance in the third heat. He brings latin rhythms on his colourful performance of Everyday which is partly in Spanish, partly in English.
The winner is Mendez.
Sweden's hunt for a Eurovision record
With a total of six Eurovision victories, Sweden is the second most successful country in the Eurovision family. Only Ireland is above them with their seven wins. Where Sweden however has won twice within the past six years, and only finished outside top 5 once. Ireland has in the same period a 19th place as their best result, and in the past four years, they haven't even reached the final.
It's no wonder why Sweden almost can feel that seventh win, and as such a tied first position. Will it be this year? Time will tell.
Other shows in this series