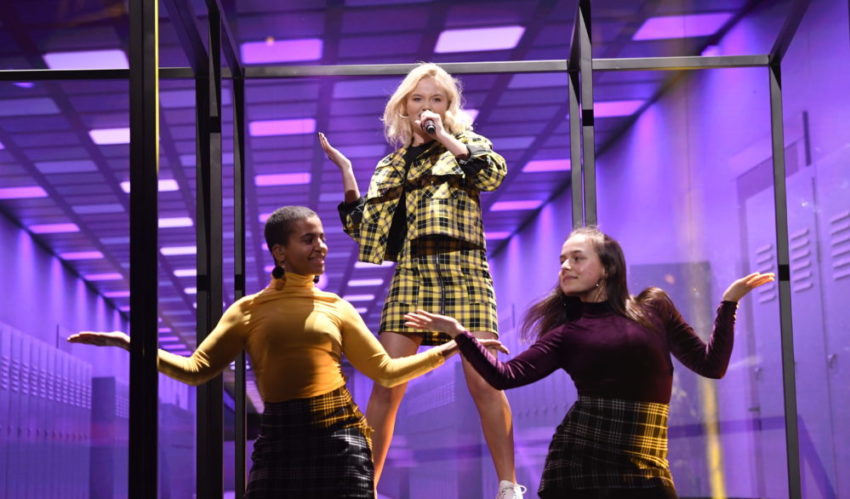 Many surprises appeared in tonight's chapter of Melodifestivalen 2019, just like last week. Four acts are still in the run to represent Sweden in Tel Aviv, Israel in May – with a small advantage to the two direct finalists.
kicked off last week
with a tough heat. Wiktoria and Mohombi went straight to the final, while Nano and 2010 Eurovision participant Anna Bergendahl secured themselves a place in the Second Chance round. Quite surprisingly to many, Arja Saijonmaa finished last of the seven acts.
Seven new acts were ready to battle it out tonight in tonight's second heat, which were held in 2013 Eurovision host city Malmö. Most attention was beforehand on Andreas Johnson in this 7th attempt to reach the Eurovision stage, and Polish Margeret. This is her second participation in Sweden, but in 2016, she was close to winning the Polish national final, but finished runner up with the song Cool Me Down. 86 year old Jan Malmsjö was worth paying attention too though. This is only his second national final entry, but the first one dates back to 1969 where he came second.
And let just add, that this was yet another heat of weird mixing of songwriters. You might remember that the first heat featured 4 songs from Thomas G:son and three songs by Linnea and Joy Deb. Tonight, we saw three songs by Jimmy Jansson and two by Anderz Wrethov. It may have been done that way to limit the chances of songwriters having too many songs in the final.
The songs
1. Andreas Johnson – Army Of Us
In his 7th Melodifestivalen participation, Andreas Johnson opens the ball with a 90's influenced song, which separates it from his previous many 60′ sound songs. He is backed by a band on stage this time with two guitar players, a bas player and a drummer. There is also one backing singer, as an integrated part of the band. Johnson interacts a lot with the band, but also use a podium behind him a bit. There is plenty of white light, mixed with blue and light red elements on stage. Silver glitter appears on screen, which matches his glitter pants.
2. Malou Prytz – I Do Me
15 year old Malou Prytz finds herself in an enviroment like the movie 'Clueless' when she goes on stage. School uniforms, lockers etc – we are suddenly not in Sweden, but in an American high school. She has two dancers with her on stage, aged 17 and 19. It is very colourful (in particular yellow!) and makes you want to dance. Three times Melodifestivalen participant Ace Wilder has done the staging of this act.
3. Oscar Enestad – I Love It
Oscar is alone on stage – with a cage with a lightning frame in pink and white with rose leaves around at the floor. He starts in it, steps out of the cage for a little bit, but quickly gets back in. Rose leaves falls on him at the end of the stage. During this performance the background colours are mainly kept in purple and blue.
4. Jan Malmsjö – Leva Livet
Welcome to South Europe. The backdrops reminds of a little street with at a cafe at the corner in Paris (or is it Argentina due to the tango theme of this song). Three female dancers joins 86 year old Jan Malmsjö, and they use a chair, a cafe table and a lightpost at this little corner cafe – in Paris, Argentina or whereever it might be. Jan himself is dressed in a suit. The title translates to 'living life' and that's just what this song makes you want to do.
5. Vlad Reiser – Nakna I Regnet
Belarussian born Vlad is known from pranks videos on YouTube, but that's not something he brings with him in this pop song which title translates to 'naked in the rain'. He is not naked, nor is his four dancers though. X shapes lights stands behind him on stage. He wears plastic over this clothes – to protect against the rain which is nowhere to be seen. Did they use all the rain last week?
6. Hanna Ferm & Liamoo – Hold You
A massive amount of plastic is used in this act (with lights underneath them). At some point, it's captured by a storm, (Carola's storm wind?) and starts to blow a lot. So much, that it basically covers the two artists who are standing next to each other singing this duet, although in the beginning you don't see that. There is a good chemistry between them.
7. Margaret – Tempo
Polish Margaret brings back a lot of colours. She has four dancers with her on stage in this colourful up-tempo act which uses video effects to multiple the dancers. Margaret herself is dressed in blue with the dancers, two male and two female, in pink.
The result
Is it best to come 5th or 7th? In Sweden that pretty much depends on your nerves. The sixth and seventh places leaves the competition after the first round of voting. After that, the remaining five are through to another round – of which just the fifth place is out of the competition. First and second are directly through to the final, while third and fourth will get another chance via the Second Chance heat.
Direct qualifiers: Malou Prytz and Hanna Ferm & Liamoo
Second Chance heat: Vlad Reiser and Andreas Johnson
Fifth place: Margaret
6th place: Jan Malmsjö
7th place: Oscar Enestad
Sweden at the Eurovision Song Contest
It has been a joy being a Swedish fan lately. The country is one of the most successful countries in the contest with six wins of which two are within the past seven years.
When Anna Bergendahl missed the final in 2010 with the song This Is My Life, she was the first Swedish participant to do so – and so far still the only one. The past five entries from Sweden all reached top 10 – in fact just one of them, last year's 7th place didn't go top 5.
The amazing results of course puts extra pressure on whoever wins the 2019 Melodifestivalen. In Sweden they are well aware of that they are only one victory away from a tie with Ireland's seven wins, which today is still the Eurovision record. In the video below, enjoy Måns Zelmerlöw's Heroes from 2015: