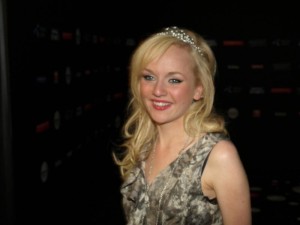 Anna Bergendahl, Martin Stenmarck and Arvingarna are among the 28 acts who will compete to represent Sweden at the 2019 Eurovision Song Contest. From the 2nd of February to the 9th of March, Sweden will run its big Melodifestivalen selection.
Who has what it takes to win the national selection and later bring home a good result from Tel Aviv, Israel in May next year? We'll have to wait to hear the songs, but with the line-up now known, early bets have already started.
The 28 songs taking part in Melodifestivalen 2019 were selected from approximately 2300 submitted.
Heat 1 – Gothenburg the 2nd of February
Ashes to Ashes – Anna Bergendahl
Chasing Rivers – Nano
Hello – Mohombi
Mina bränder – Zeana feat. Anis Don Demina
Mina fyra årstider – Arja Saijonmaa
No Drama – High15
Not With Me – Wiktoria
Heat 2 – Malmö the 9th of February
Army of Us – Andreas Johnson
Hold You – Hanna Ferm & LIAMOO
I Do Me – Malou Prytz
I Love It – Oscar Enestad
Leva livet – Jan Malmsjö
Nakna i regnet – Vlad Reiser
Tempo – Margaret
Heat 3 – Leksand the 16th of February
Habibi – Dolly Style
Låt skiten brinna – Martin Stenmarck
Norrsken – Jon Henrik Fjällgren
Om igen – Omar
Somebody Wants – The Lovers of Valdaro
Victorious – Lina Hedlund
Who Am I – Rebecka Karlsson
Heat 4 – Lidköping the 23rd of February
 I Do – Arvingarna
Känner dig – Anton Hagman
Kärleken finns kvar – Ann-Louise Hansson
On My Own – Bishara
Stormbringer – Pagan Fury
Too Late For Love – John Lundvik
Torn – Lisa Ajax
After each heat, three acts will leave the competition, while two will qualify directly to the final and another two will get a second chance. The Second Chance heat will be held in Nyköping on the 2nd of March. The final is held in the Swedish capital Stockholm on the 9th of March.
The winner of Melodifestivalen will represent Sweden at the Eurovision Song Contest. This year, Benjamin Ingrosso carried out that honour. With the song Dance You Off, he brought home a 7th place. In the video below, you can watch him perform that song at the Euro Village in Lisbon, Portugal: