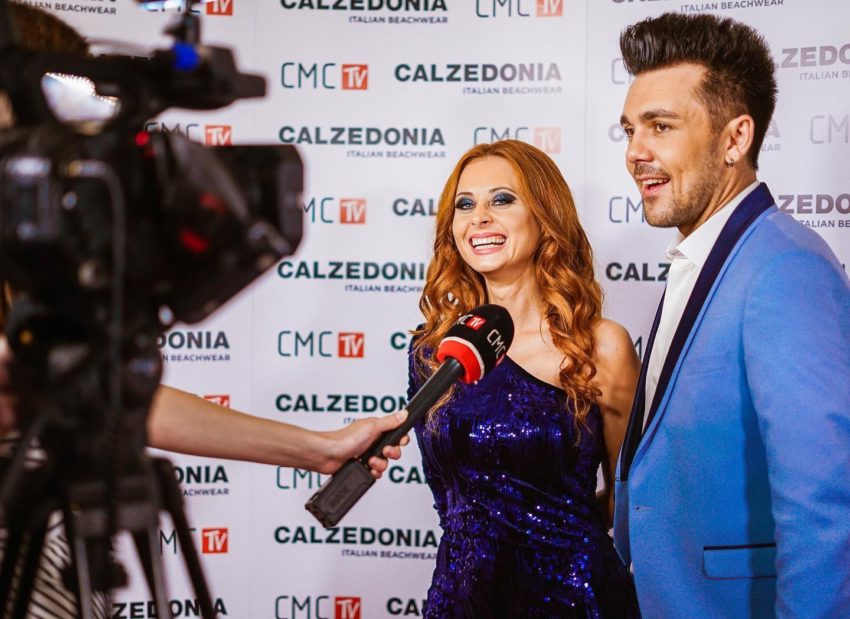 Maraaya is back with a new single titled "Besplatno". It is an atmospheric, chill out song which reminds us of that some of the best things in life, which mean something, are for free.
Maraaya consist of vocalist and songwriter Marjetka and producer and songwriter Raay. They are married and have two sons, named Vid and Oskar. They have a private music school searching for and teaching young talented singers and musicians.
Since their participation at the Eurovision Song Contest in 2015, where they finished 14th in the final, Maraaya have released a bunch of singles, which over all were well received in their native country of Slovenia. Actually, recently they became the most succesful artist in Slovenia with the most top 10 and number one singles at the official national music charts. Back in 2017, Maraaya was also the first Slovene artist, who signed a contract with Warner Music Group.
Although the single Besplatno, which translates to For Free, officially was released last week, Maraaya already performed the song a month ago. It happened in Vodice (Croatia) at one of the biggest music festivals in the region, where other familiar names such as Regina (Bosnia and Herzegovina 2009), Magazin (Croatia 1995), Severina (Croatia 2006) also performed.
Besplatno is a classic Maraaya track, where the duo worship electronic dance music and Marjetka's crispy voice. It is cool, fresh summerish and relaxing. Furthermore, the song is describing today's life, values and lack of empathy as we constantly forget that the best thing, which mean something for someone, are for free.
Below you can listen to the audio version of Maraaya's latest release: