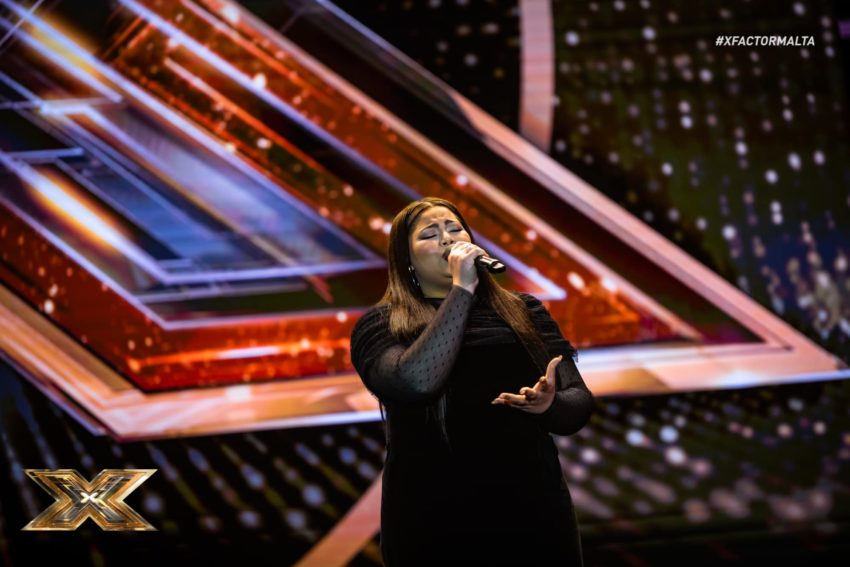 No surprise in Malta tonight when Destiny Chukunyere won the second season of X-Factor, and as a result will be representing Malta at Eurovision this year.
It appeared that Malta lost the chance of finding a new star in X-Factor this year by using this show to pick their Eurovision entry. Poor Destiny had to go through the ringer to achieve her dream of singing at Eurovision, but at least her dream came true tonight. They should have just internally selected her and used X-Factor to fill in Sunday night T.V and just find a new star.
Destiny has a chance of achieving two firsts at Eurovision this year. She could be the first artist to win for Malta. More importantly she could become the first artist to have won Junior Eurovision, and then win actual Eurovision.
Destiny won Junior Eurovision in 2015 with one of the best performances ever in the contest with the powerful Not My Soul.
She also was the lone backing singer for last year's Maltese entry Chameleon by Michela Pace. Destiny was mentored in the X-Factor show by another Maltese powerhouse, Ira Losco, who let Destiny break loose with the likes of I Will Survive and This Is Me.
Destiny beat the other three finalists Kyle Cutajar, F.A.I.T.H and Justine Shorfid.
Welcome to Eurovision Destiny, girl you deserve it.
X-Factor Malta
This is the second year in a row that Malta has used the X-Factor to find their singer. Season two started on 6 October 2019 when 24 acts were quickly chosen for the six chair challenge. With the help of the likes of X-Factor U.K contestants Louisa Johnson and Amelia Lily, the Maltese judges quickly reduced the contestants to twelve for the T.V show.
The T.V show was hosted by Ben Camille.
Ira Losco was given the girls category, which as well as Destiny, comprised of Jasmine Abela and Justine Shorfid. The boys went to Ray Mercieca, the groups to Debono and the overs to Alexandra Alden.
There were four weeks of heats. leading to the final on February 8.
Malta In The Eurovision Song Contest
Malta's debut in 1971 and 1972 ended up with the tiny island gaining last place on both occasions for Joe Grech and Helen and Joseph. After placing 12th in 1975 with Renato and Singing My Song, the country withdrew until 1991.
Making a return, in what was to be a one-off appearance, Could It Be by Paul and Giorgina gained an impressive sixth place, convincing the EBU to allow Malta a permanent place in the contest, as they upped the number of countries allowed to participate.
Mary Spiteri finished 3rd in 1992, giving the country their best placing, until Ira Losco took Seventh Wonder to second place ten years later. Chiara equalled this record in 2005 with the song Angel.
Since then Malta have had very mixed results. Last year Michela Pace gained 14th position with Chameleon, after the country had failed to qualify to the finals for two years in a row.
Below you can enjoy Destiny's winning Junior Eurovision song Not My Soul.