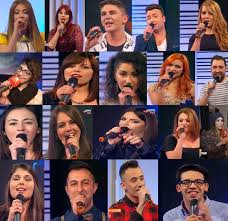 Public Broadcasting Services Ltd has announced the running order of the 20 semi-finalists for the Maltese‬ Song Contest 2016. The semi final will be held on the 22nd of January when fourteen of the songs will continue to the grand final on the 23rd of January 2016.
Both shows will be held at the Mediterranean Conference Centre in Valletta and will be hosted by model/actor Ben Camille. Malta's 2002 representative, Ira Losco, opens the semi final and will be hoping to get the chance to fly to Stockholm in order to try and better the second place that she achieved in the Grand Final in Tallinn with 7th Wonder. She is doubling her chances this year by presenting two songs.
The full running order is as follows:
1.Ira Losco – Chameleon (Invincible)
2.Corazón – Falling Glass
3.Stefan Galea – Light Up My Life
4.Domenique Azzopardi – Empty Hearted
5.Dario – I Love You
6.Daniel Testa – Under the Sun
7.Jessika – The Flame
8.Jasmine Abela – Alive
9.Raquel – Flashing Lights
10.Brooke – Golden
11.Kim – Lighthouse
12.Sarah Crystal – Right Here With You
13.Danica – Frontline
14.Christabelle – Kingdom
15.Franklin – Little Love
16.Dominic – Fire Burn
17.Ira Losco – That's Why I Love You
18.Laurence Gray – You're Beautiful
19.Maxine – Young Love
20.Deborah C – All Around the World
The winning artist will represent Malta in the Eurovision Song Contest, which will be held in May 2016 in Stockholm.
More information about the contest can be obtained from the TVM website.

The winner will be hoping to do a little better than Amber did last year with Warrior. Amber just missed qualifying for the final but, despite her disappointment, has kept her career active. She recently released a brand new single What They Say, which you can enjoy in the video below.