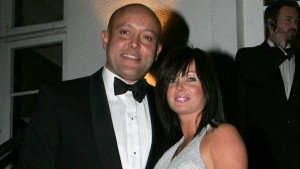 When former member of the Danish super group Aqua, interval act at the 2001 Eurovision Song Contest held in Copenhagen, René Diff and his wife Rikke Nielsen recently had a daughter they decided to name her after their favourite song from a Dansk Melodi Grand Prix; "Boom Boom" that represented Denmark at the Eurovision Song Contest in 1978. Ok, the girl isn't called "Boom Boom", but instead Mabel which was the name of the group who sang it.
René Diff and Rikke say that they love the song, as it is about two hearts pounding together in love!
EuroVisionary would like to congratulate René and Rikke while wishing all the best to Mabel.