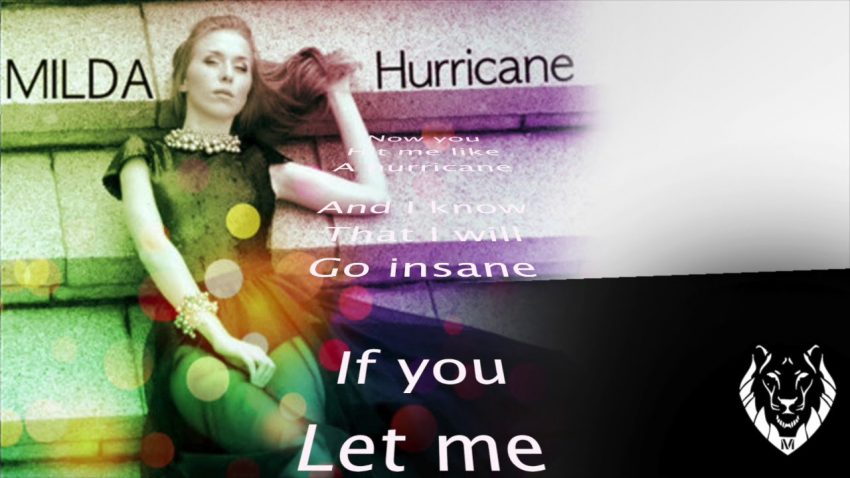 Milda Martinkėnaitė is one of the contestants in this Saturday's Eurovizijos Atranka. While she is a native Lithuanian, her song was written by a Greek. Can Greece's winning formula, bring a win for Lithuania.
Milda will be singing the song Hurricane written by Greek songwriter  Gorgi, real name, Georgios Kalpakidis. This will be Milda's third attempt to win Eurovizijos Atranka.
Milda Martinkėnaitė
Milda is hoping that the third time will be the charm. She started singing at the age of 13. The singer tells Eurovisionary that throughout the years she has participated in a number of international contests, including her homeland and beyond to Kazakhstan. At this time Milda was using singing as a calming tool.
At the age of 18, Milda woke one day and realized she wanted to be a full-time singer. Joining a band called Bluesmakers, Milda started to make her dreams come true by performing in festivals and concerts all over Europe.
Competing at Eurovision is Milda's next goal. In 2016, Milda performed If Tomorrow Never Comes, and in 2017 she teamed up with Saulenė Chlevickaitė and the song Paper Heart. Having not been successful these two years, Eurovisionary asked Milda, why return again. Milda says that to be able to perform at Eurovision would be the greatest contest she could participate in. More importantly, Milda is proud to say she loves her country and would be honoured to represent Lithuania at such a prestigious event.
Gorgi
To help her reach these dreams this year, Milda has teamed up with Greek songwriter Gorgi. Georgios Kalpakidis was born in Germany but lives in Thessaloniki, Greece. He has written songs for Eurovizijos Atranka before. In 2012 DAR came second behind Donny Montell, with the Gorgi composed Home. The following year DAR came fourth with the composer's song Jump. Vaidas Baumila came 4th in 2014 with World's Apart, another Gorgi composition.
Gorgi has also written this year's Armenian contender The Voice for Suren Poghosyan, and Moldova possibility Endlessly by Anna Timofei.
Hurricane
For now, though all eyes are on the Hurricane.  The song was co-composed with Thomas Reil, Jeppe Reil and Maria Broberg , Danish and Swedish writers.  Milda and Gorgi hope Hurricane will be the winning song for Lithuania this year. Milda performed the song in front of the judges on Tuesday and received 5 points from the jury. This will be enough to take her to the next round if the public like and vote for the song.
You can hear Hurricane below.