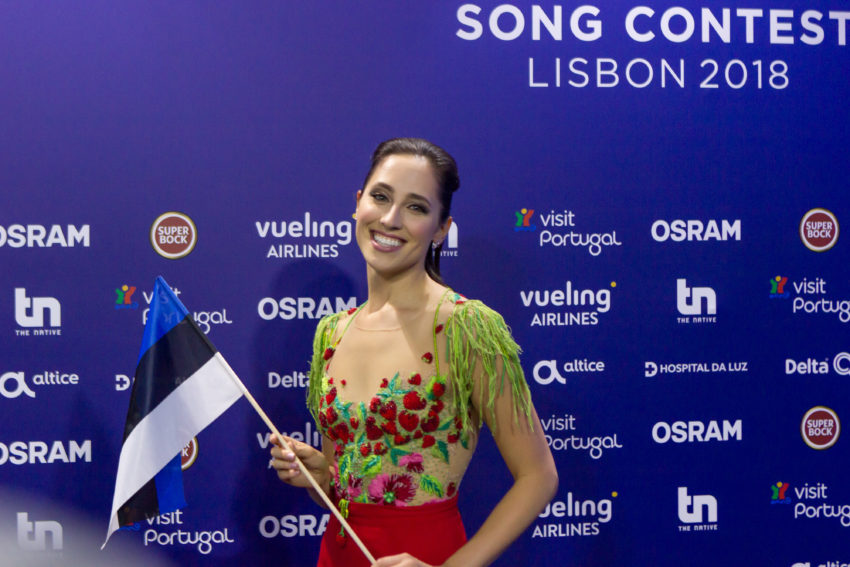 24 songs, but only one can win. Who has what it takes to follow in the footsteps of Elina Netchayeva and win the Estonian national selection?

Back in May, Elina's Netchayeva operatic La Forza gave Estonia its first Top 10 finish since 2015. Saturday, Estonian broadcaster ERR revealed this year's hopefuls and their songs.
24 candicates will "battle" for the chance to represent their country in Israel .So, who's gonna fly the Estonian Flag in this year's Eurovision song Contest? After having heard all 24 songs, five songs stood out as most likely to win Eesti Laul 2019.
xtra basic & Emily J – Hold Me Close
Writen by Andrei Zevakin, Igor Volhonski and Emily Jurgens, Hold Me Close it is a really good song in the English language. Throughout the 3 minutes, we can feel the refreshing sound and all the modern vibes which the song offers to us. However, it's such a risky choise for just one reason: It all depends on the live perfomance! Songs like that can easily be "destroyed" on stage. But if this perform live as good as in the studio version, it can really stand out and win Eesti Laul 2019.
Points: 8/10    Chances of winning: 50%
Victor Crone – Storm
Former Melodifestivalen participant, Victor Crone, has decided to try his luck again, but for a different country. So, he submitted his track Storm for Eesti Laul 2019. He wrote the song together with Stig Rasta, Vallo Kikas and Fred Krieger. Storm is a radio-friendly song with a very strong chorus. A danceable choice combined with Victor's charismatic voice, will be such a nice entry for Estonia, and can bring another good result in Tel Aviv.
Points: 8/10    Chances of winning: 70%
The Swingers, Tanja and Birgit – High Heels In The Neighbourhood
Such a classy collaboration! Tanja (Estonia 2014) and Birgit (Estonia 2013) are back with a classy and catchy song. High Heels In The Neighbourhood is written by Tanja herself, Timo Vendt and Mikhel Mathisen. The swing style of the track can easily be loved and hated at the same time. We loved this from the first listening. A lit perfomance and staging in Eesti Laul can bring this to the Eurovision stage very easy. A different one for sure, though.
Points: 7/10    Chances of winning: 50%
Sandra Nurmsalu – Soovide Puu
Sandra's magical voice is back. Yes, you are right if you remember her. She participated,as the lead singer of Urban Symphony, in Eurovision 2009 with the song Ranjadad. Their perfomance is still mesmerized by a lot of fans as one of the most magical moments in Eurovision history. This time, Sandra is alone with a song in Estonian written by herself, Priit Pajusaar and Aapo Ilves. A very nice ballad and Sandra's voice is enough to bring Estonia a Top 10 placing again.
Points: 9/10    Chances of winning: 80%
Kerli Kivilaan – Cold Love
Another song in English written by Kerli Kivilaan, Egert Milder and Andres Kopper. Another radio-friendly song which is an easy listening for our ears. Fresh sound and modern vibes will make Cold Love stand out from the rest of the Semifinal 2 entries. A safe finalist and who knows, it can be the dark horse to win Eesti Laul 2019.
Points: 8/10     Chances of winning: 60%
So, who's going to follow Elina's Netchayeva success in Lisbon this year? Can these five live up to our prediction, or will another song surprise us all and win the ticket for Israel? We can't wait to find out. Until then, enjoy Elina's perfomancen of La Forza from Eurovision Village in Portugal.