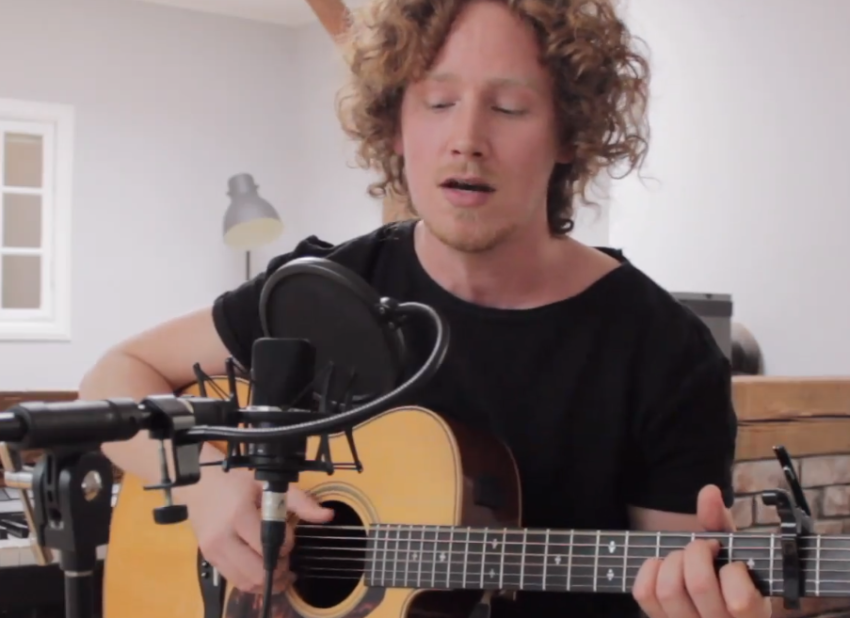 With the song "You Let Me Walk Alone", Michael Schulte won quite convincingly the German national final. This evening, he published an acoustic version of this entry, which will represent Germany at the Eurovision Song Contest in May.
Five days ago, Germany held their national selection, Unser Lied für Lissabon. With top marks from all three voting parts, the public, the juries and the fan panel, Michael Schulte has everyone backing him up when he travel to Lisbon, Portugal in May for the Eurovision Song Contest, despite the title of his song.
His entry You Let Me Walk Alone has now been recorded in an acoustic version, which you can hear below.
You Let Me Walk Alone is written by Michael Schulte himself together with Thomas Stengaard, Nisse Ingwersen and Nina Müller. Thomas has previously won the Eurovision Song Contest as he was a part of the songwriter team behind the Danish 2013 winner Only Teardrops performed by Emmelie de Forest.