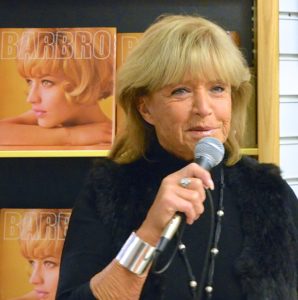 A few weeks after she turned 80, Lill-Babs passed away after having been hospitalized with heart problems. Lill-Babs represented Sweden at the Eurovision Song Contest in 1961, but was known and loved in more than just Scandinavia.
Born under the name Barbro Margareta Svensson, Lill-Babs got her breakthrough in the late 1950's with hit songs like Är Du Kär I Mig Ännu, Klas-Göran? and Leva Livet. Songs which have been translated and recorded in other languages as well. For Barbro, it kickstarted a career as a darling, and gave her the nickname Lill-Babs which remained her stage name through the years. It is a combination of "Lillan" and "Babsan", two nicknames she had as a child.
A big party was planned in relation to Lill-Babs turning 80 just a few weeks ago, but was cancelled as the popular singer and actor was admitted to the hospital with heart problems. At the hospital, it was found out that she had a tough cancer as well, and that combination was too much for her body to cope with, Kristin Kaspersen, her daughter writes on social media.
In 1961, Lill-Babs represented Sweden at the Eurovision Song Contest with the song April, April after Siw Malmkvist had performed it and won – the Swedish national selection. Over the years, she would take part in selections in both Sweden and Norway, and also start a career in Germany, just as two English languaged singles were released in the US.
Do you remember April, April? Remind yourself of Lill-Babs Eurovision entry in the video below: