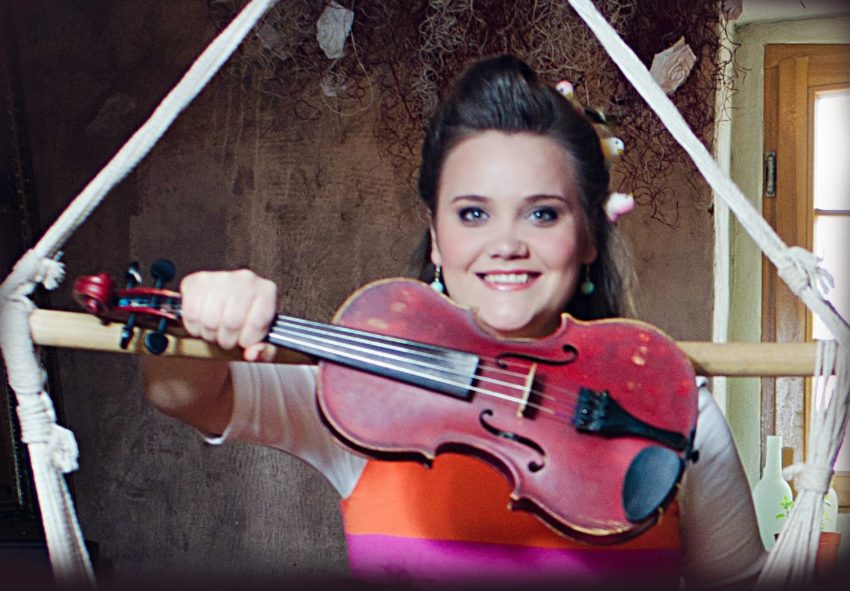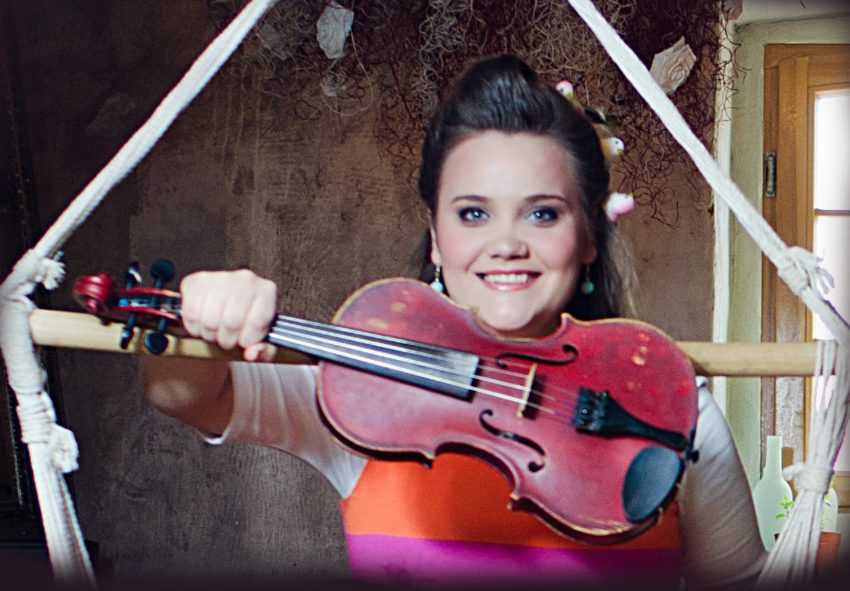 Latvian TV have short listed 26 acts who will have the chance to perform in the televised 2020 edition of Supernova – the show that will decide Latvia's entry in the Eurovision Song Contest this year.
Amongst the acts we have a returning artist who represented Latvia in 2014. Also back are Latvian favourites Edgars Kreillis, Markus Riva, Aivo Oskis and Samanta Tina, amongst others. X Factor contestants and a host of new comers join the show, but who will follow Carousel on the way to Rotterdam this year. The Supernova final will take place on February 8. Eight artists will be selected on January 18 to head to the final.
The Contestants
Aivo Oskis – Dive Deep
Aivo makes a welcome return to Supernova having finished in 8th place last year with the excellent Somebody's Got My Lover. As with last year's entry Aivo has composed Dive Deep with Ruslans Kuksinovičs. Bruce Mendes has also co-written this year's entry which has a bit of and R and B flavour to it and stands a good chance of making it two final's in a row for the Season 1 over 25's X-Factor contestant.
Alekss Silvērs – Again
Alekss failed to make the Supernova TV show in 2018 but returned last year with the Aminata penned Fireworks. Unfortunately the Queen of Latvian music did not do the same for Alekss as she had for Justs in 2017, and Alekss missed out performing in the final. This year he is relying on his own composition, which he shared writing duties with Andis Ansons and Uku Moldau.
Alise Haijima – Me Me Song
Alise was another contestant on the first Latvian X-Factor season. She placed fifth. This will be her first shot at representing Latvia with a song composed by the quartet of Lotars Lodziņš, Jānis Kalve, Artūrs Palkevičs and Valdis Čirksts. This is a catchy enough song which has a chorus which sounds a little familiar.
Annemarija Moiseja – Undo
The familiar Swedish entry title Undo makes a welcome retrun this year This will be Annemarija's first attempt at Supernova with a song she composed with Mārtiņš Gailītis, Jans Vavra and Reinis Straume, who also wrote Audiokvartāls entry. The song is a slow paced ballad with Annemarija asking if she can Undo the future and re live the past again.
ANNNA – Polyester
With a name that's always guaranteed to be spell checked ANNNA  is a native of The Netherlands, so she will feel right at home if she wins. This alternative piece of minimalism would stand little chance of winning  most National finals, but we're talking Latvia here. ANNNA is no fool, indeed she is a DJ and she knows exactly what she's doing.
Antra Stafecka & Atis Ieviņš- Coming Over
Atis made an attempt at Supernova in 2015 with the son Catfish. Bryan Adams fans will like this entry which also has  a bit of an alternative country feel. Antra who considers herself to belong in the pop genre, is currently sporting a Natalie Imbruglia Torn type haircut. The pair have a good chemistry together and should be one to watch. Atis wrote the song with Jānis Čubars.
Audiokvartāls – Connection
This boy(ish) band consists of four members who co-wrote the song with three others, Mārtiņš Gailītis, Valters Mirkšs and Reinis Straume, who some may know as members of The Double Faced Eels who placed 4th last year with Fire. Sadly despite the seven writers the song doesn't really take off that much. The group have been together since 2014 and are making their first appearance in the Supernova.
Bad Habits – Sail With You
This trio has shades of The Pogues and Waterboys and perform a variety of music including country, blues rock and folk. The song would be a great one for singing along at a Riga pub.Kristaps Grīnbergs helped the band compose the song.
DRIKSNA – Stay
Jānis to his friends has a nice co-composed song here, although you can't really go wrong with a song called Stay. DRIKSNA hails from Saldus but wrote the song with Irishman Aidan O'Connor. Aidan's name may sound familiar to Czech Republic fans as he wrote their 2016 entry I Stand. DRIKSNA may also be familiar to Supernova fans as he was a member of MyRadiantU in 2016, changing names to My Radiant You in 2017. On both occasions Radiant made the finals, placing 3rd  both times with We Will Be Stars in 2016 and All I Know in 2017.
Edgars Kreilis – Tridymite
Currently on Donny Montell's team in The Voice Lithuania, it's about time Edgars gets a chance to represent Latvia at the Eurovision Song Contest. This will be Edgars fourth attempt and all of them have been worthy. This song composed along with his friend, Ingars Viļums  must surely make the Supernova final. In the last two years Edgars placed 6th, first with Younger Days and last year with Fire/Cherry Absinthe.
Elizabete Gaile – For You
No Latvian final would be complete without an anguished female and this year Riga native Elizabete fills that gap. Edijs Ostapko and Jūlijs Melngailis helped her write this song, which while very pleasant will really struggle to come out on top. Then again in Latvia anything can happen.
Katrīna Bindere – I Will Break Your Heart
This is another good title for a song but alas the song isn't as good as the title. This is a self-created song, which DRIKSNA helped compose. He certainly kept the better song for himself. Niklāvs Sekačs, who is a well-known name in the Baltics also gave the song a touch of help. This will be Katrina's third attempt at representing Latvia, having last tried in 2015 with the song Run To You.
Katrīna Dimanta – Heart Beats
Katrīna has left her cake out in the rain and is serving up this gypsy style number which has several changes of tempo. Katrīna certainly has a powerful voice but this doesn't really scream Eurovision winner alas, which is a shame as she should have experience on what makes a winner.  She was part of Latvia's 2014 entry Cake To Bake with the band Aarzemnieki. Again composed by our esteemed singer along with  her musicians Herberts Blumbergs, Andis Ansons and Jānis Bērziņš
Laika Upe – All My Roads
This quintet got thrown out in last year's selection with the song Listen To The Way That I Breath. the band members are Guntis Nurža (Vocals), Atis Čamanis (Keys/Effects), Jānis Pastars (Guitar), Reinis Petrovičs (Bass), Edgars Ansons-Tomsons (Drums) Unfortunately despite the co-write by Baltic king of songs Kaspars Ansons, it's hard to see them progress further this year.
Līva – Not That Important To You
Kaspars had a hand in composing this number too, with first timer Līva, but it's another plodding non-descript song which will need a good remixing if it;s to make the final.This wouldn't be out of place in neighbours Lithuania's Atranka and would have been eliminated in the first round.
MADARA – Māras zeme
MADARA was very unlucky to be beaten by Laura Rizzotto in 2018 with her song Esamiba and so good on her for making a return this year with another self composed number.As per last time MADARA plays on her cello, but this time she is accompanied  by a band playing many traditional instruments. Another treasure so we will see what the public think of it.
Maia – Make It Real
Maia has a proper video published for this song, hanging around a bus stop in Riga. This is another song which like so many National Final songs is OK at the time but doesn't have the impact to be the winning song. Not a bad attempt but will probably need another go next year.
Markus Riva – Impossible
Seems like the title of Markus' song this year is beginning to reflect his chances of representing Latvia at Eurovision. Markus has roped in Aminata to help him write this song, but has Aminata's golden age passed. This is another of Markus's entries that are better than most of the competition, but it only needs one song to be better than him, to make him lose out again. What a shame.
Miks Dukurs – I'm Falling For You
Miks didn't quite make it last year with his song Life, but he has made it for 2020 with another of his self composed numbers.  With the constant hype machine behind Markus and Samanta, people may forget that this is Miks sixth attempt to represent Latvia.This is a nice enough concert filler number but it takes a bit of courage to give it repeat listens. Polished up for the TV though it will be interesting to see how it fares.
Rūta Ķergalve – Izgaismots
The English translation is illuminated and this is about as eccentric as it gets in this years Supernova. This song could only be self composed and no doubt reflects Rūta's 27 year old inner soul.
Sabīne Blūma Blūmane – Beauty Will Save The World
Gaitis Lazdāns and Diāna Žukova have composed this song which would have done very well in year's gone by. Perhaps Latvia want to take us back to a happier time. This is another debutee and she could easily see herself reaching the final.
Samanta Tina – Still Breathing
Why this lady has never reached the Eurovision finals is one of life's greatest mysteries. This is another sharp piece of empowerment from Samanta, who have been in every Latvian final since the day she was born. Co-written with Aminata this is a belter of a tune. An ever-changing chameleon, this could finally be her year. If not, Markus and her need to be internally chosen as a duo next year.
Seleste – Like Me
This has a nice musical introduction before quickly heading into mundane territory. Seleste is obviously a fashion leader for teenage girls and while the song has a bit of a bite, vocals need to improve a lot. Reinis Briģis helped Seleste write the song and she could be a hope for the future.
Shanti – Voices In My Mind
This female duo has a song just different enough that it might work, Very flimsy though, they don't come over like say a Serebro. In fact it looks and sounds as if they're not really putting that much effort into it. The trio of Liene Matveja, Santa Dzalbe and Linda Ozola are to blame but they have potential.
Signe & Jānis – Inner Light
With a little help from Asnāte Tarvide, this duo from X Factor season two, have come up with a nice little duet that they will probably be able to perform competently on television. The running order will be particularly important for them as they won't want to get lost with all the other ballads.
Toms Kalderauskis – Be My Truth
Toms was surprisingly eliminated in the first round in Supernova 2017 with the song We Won't Back Down. This year he easily has the song most reflective of the current music scene.Liene Atvara and Roberts Memmēns helped Toms write the song.
If you want to listen to the songs head over to the Supernova 2020 youtube site.
Below remind yourself of contestant Katrīna Dimanta and Aarzemnieki's entry from 2014.