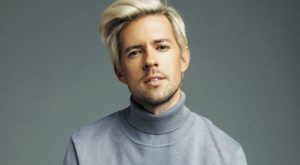 Today, the Latvian broadcaster, LTV, announced the acts, who will perform in the Supernova 2018 final, with the hopes of representing their country, this year in Lisbon, Portugal.
Supernova has been the selection show from Latvia, since 2015. A string of poor results were reversed in 2015, after the introduction of the show, when Aminata took the song Love Injected into the top 10. The following year, she composed the song Heartbeat, for the singer Justs, which also gave Latvia, a place in the final.
However , last years Latvian choice, Triana Park, placed last in their semi final with the song, Line. It remains to be seen, whether Supernova, can produce a successful entry, without the help of Aminata. This year she has written Ed Rallidae's song.
Below is the list of the 2018 hopefuls. Markus Riva is the best known name, as he returns again, this year, with the song This Time.
Agnese Stengrevics – You Are My World
DVINES – More Than Meets the Eye
Ed Rallidae – What I Had with You
Edgars Kreilis – Younger Days
Hypnotic – Pray
In My Head – Sunset
Jenny May – Soledad (Loneliness)
Katrīna Gupalo and The Black Birds – Intoxicating Caramel
Katrine Lukins – Running Red Lights
Kris & Oz – Morning Flight
Laura Rizzotto – Funny Girl
Lauris Valter- Esamība
Liene Greifāne – Walk the Talk
MADARA – Esamība (Existence)
Markus Riva – This Time
MIONIA – You
Monta – 1000 Roses
Rahu the Fool – Oh Longriver
Riga Reggae – Stop the War U2
Ritvars – Who's Counting?
Sudden Lights – Just Fine
The Supernova final will be held in February 2018. You can enjoy Markus's lyric video below, and judge if this will finally be his year.