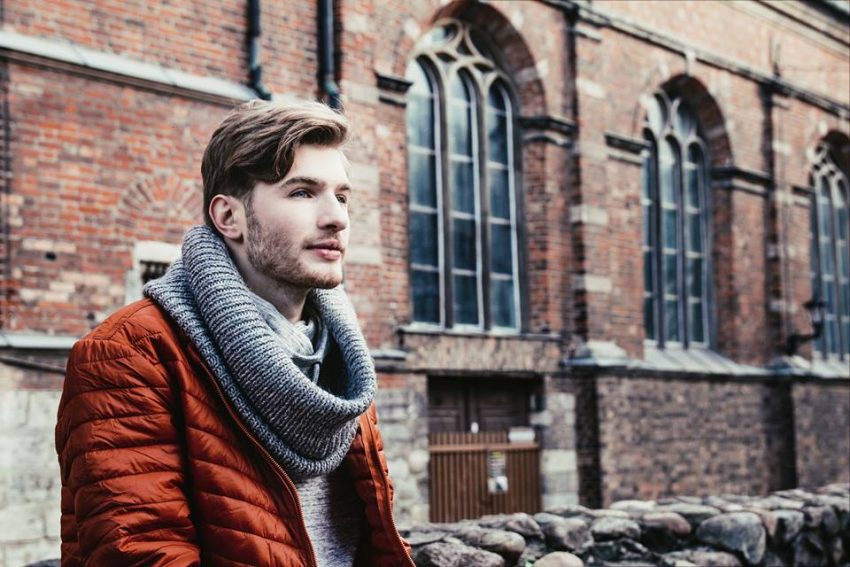 Tonight in Riga four acts were chosen to head into next weeks Supernova final. The Supernova show will select the artist who will represent Latvia at the 2016 Eurovision Song Contest. Eight acts were battling it out in a semi final which will find the successor to Aminata.
The Supernova competition featured twenty acts, which were decreased to eight in the previous two weekends. Tonight the semi final dropped four more acts, leaving the other four to compete in next weeks grand final.
From the first heat we had Justs, Catalepsia, Ivo Grīsniņš Grīslis and Marta Grigale
From the second heat we had Markus Riva, MyRadiantU, Samanta Tīna and Marta Ritova
The songs
Justs – Heartbeat
Imagine, Justs sitting in his living room on a cold winter's evening and his water pipes burst. Aminata comes in to fix the faulty plumbing and bangs around on the pipes. That's what the first half of this song sounds like. In the second half the synthesizer comes pounding in and Justs vocals become louder and more aggressive, The whole three minutes is totally contagious. A master piece. Of course this is going to next week's final, isn't it?

Markus Riva – I Can
Poor Markus having to follow the behemoth beforehand, as on it's own, this is a good sing a long song pop song, but Markus really struggles with some of the notes and after the vocal powerhouse before him, it's very noticeable. Not to say this won't be an acceptable entry for Latvia, but he needs some more practice. Let's see how the votes go.

Samanta Tina – The Love Is Forever
Eccentric to a fault, which surely is this song's selling point, Samanta followed the previous two contestants by wearing the same costume as in their prior heats, so it was the jeweled hat again. There are a multitude of tunes in this song, from electronic beats, to diva style wailing. However everyone was waiting for the dancer, but he never appeared, surely sealing Samanta's fate.

Catalepsia – Damnation
Now it is becoming apparent that all acts are wearing the same costumes they did on their prior appearances. This goth to heavy number was a surprise public favourite and nothing has improved in its second viewing that changes that reaction. It's a plodding noise that stays at the same level all the way through until it finally ends. At the end their were some technical issues, perhaps some unfortunate soul had had enough and pulled out the power cables.

Marta Grigale – Choices
This is an uptempo synthesizer dance track, totally spoiled by the ridiculous make up plastered on Marta's eyes. Wearing a purple smock, the song belongs in today's pop charts, so if she reached the final, a little revamp wouldn't be a bad idea. Generally though – a good little attempt.

Ivo Grīsniņš Grīslis – We Are The Light
A slow cello starts the song and then it builds into a anti war, all for peace pop song. More EDM featured in the middle giving it a totally modern feel. The third male singer of the evening, he could give Justs and Markus a run for their money. Again this would be a good entry for Latvia, so the voting is going to be very interesting, although this was a jury chosen qualifier last time round.

MyRadiantU – We Will Be Stars
Continuing to make it hard for the Latvian public, this is yet another song that would make a good entry in Sweden. A very modern duet with the singers conveying an excellent chemistry. A good pop ballad with a catchy chorus.

Marta Ritova  – Not From This World
Sitting back at her piano Marta closed the show in her frilly white dress. Another fairly typical pop song which springs to life when it gets to the chorus. Any one of the eight acts could be selected to go forward to the final.
The show
The Latvian semi final kicked off at 20:25 from LTV Studio 6 in Riga. The show was hosted by Ketija Šēnberga and Toms Grēviņš who also hosted the prior heats.
After the first song from Justs had been performed, it was straight to the Riga beaver. Talk about a real sinking feeling. Beaver decided he was going to conduct some classical music at this break. Are the audience all under five years old. Seven songs to go, so many more beaver treats to come.
The beaver's second appearance involved some disco dancing and his final appearance came before the voting. Words cannot describe him.
The result
The public voted first and picked their top two acts to proceed to the final. After they had made their decision, the jury members, Kaspars Roga, Ieva Kerēvica, Intars Busulis and Guntars Račs chose the two acts to complete next weeks line up.
The public went with Catalepsia and Justs.
The jury were left to pick Marta Ritova and MyRadiantU.
The final will be held on February 28, when the public will pick the song to send to Sweden.
Latvia at the Eurovision Song Contest
Latvia have participated in the Eurovision Song Contest sixteen times. Debuting in 2000 with Brainstorm with My Star, they placed 3rd and only two years later Marie N took the gold with I Wanna. Their other two good results were Walters and Kazha in 2005 placing 5th with The War Is Not Over and Aminata with Love Injected in 2015 which took 6th place.
However between 2009 and 2014 Latvia must have been wondering what they were doing wrong.
Intars Busulis started the unlucky streak rolling with the Russian sung Probka in 2009 finishing last in his semi final and poor Aisha suffered the same fate in 2010 with What For?. Only Mister God knows why.
Musiqq, Anmary, Per and Aarzemnieki all failed to qualify in the following years, and just before you could say "Well it's because the acts only have one name", Aminata broke the rule and stormed up the left hand side of the scoreboard..
Below you can watch a montage of highlights of Latvia from the last five years, hopefully seeing some new content.