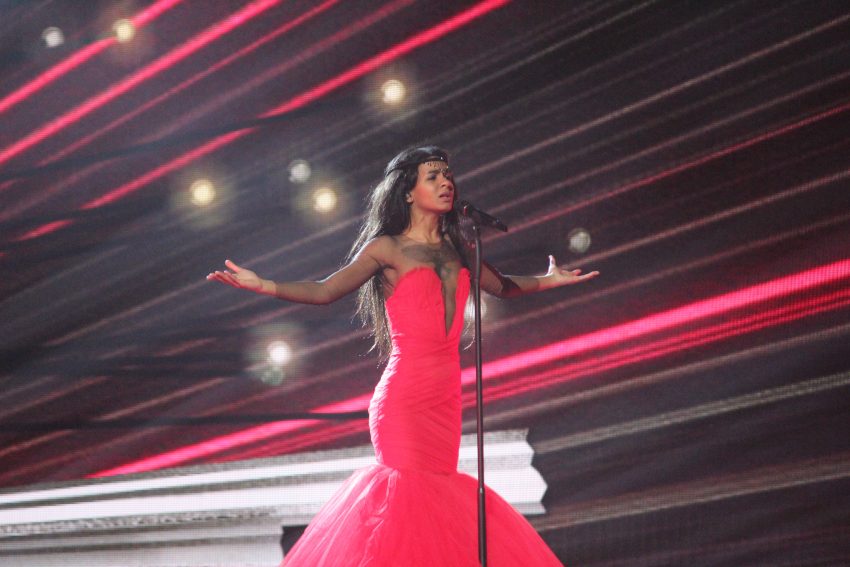 Tonight LTV, the Latvian broadcaster, held a special presentation to introduce the artists taking part in the SuperNova final to represent the country at the Eurovision Song Contest in Stockholm in May 2016.
Latvia have not had the best of luck in the Eurovision Song Contest since Marie N won the contest in 2002 with I Wanna. Tonight LTV introduced the acts and songs they hope will change their fortunes at this years contest. The acts gave a brief unaccompanied audition of their chosen songs. The list is below. The winner will be revealed on the 28th of February. There will be two semi finals on 7th and 14th of February. The competition has been divided by the first and last ten acts listed below.
Paula Dukure – Look In The Mirror
Elektro Folk – Miracle Drums
Ruta Duduma – Being A Friend
Ivo Grisnins-Grislis – We Are The Light
Sabine Berezina – My Inspiration
Edvards Grieze – New Day
Marta Grigale – Choices
Catalepsia – Damnation
Samanta Tina – We Live For Love
Justs – Heartbeat
Madara Gregere – You And I
Crow Mothers – Demons
Samanta Tīna The Love Is Forever
Markus Riva – I Can
MyRadiantU – We Will Be Stars
Martins Ruskis – Still Holding Stars
DVINES – Set It On Fire
Marta Ritova – Not From This World
Miks Dukurs – Paradise
Iluta Alsberga – On Hold
Last year Aminata gave Latvia it's best result for years coming in 6th place following a run of seven years of not qualifying for the final. Enjoy the peroformance one more time below.