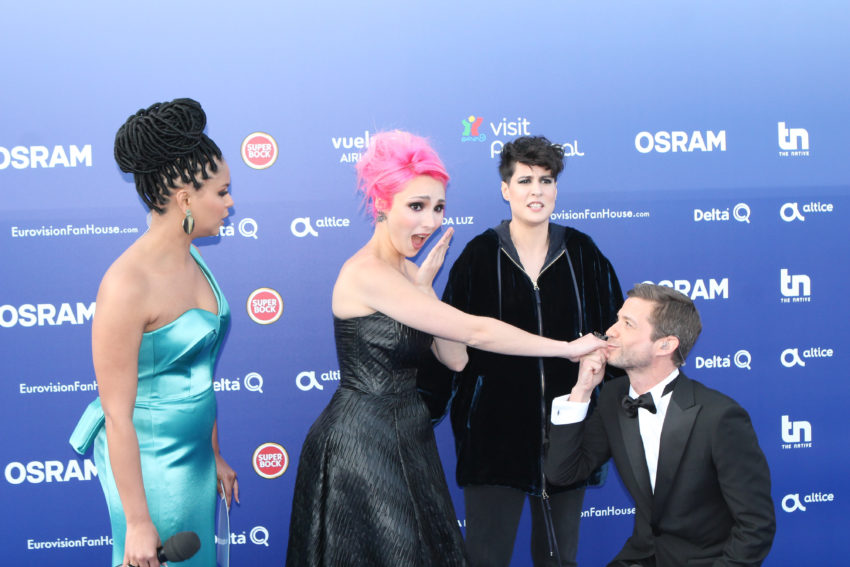 From zero to hero, and quickly back to zero. Portugal wins Eurovision after 49 attempts, but slumps to dead last in Lisbon as hosts of the contest. Not great but that didn't seem to rain on the Portuguese parade.
It seems that last year's victory galvanized the Portuguese to not only watch the show in record numbers, but also reignited some of the patriotism that sometimes seems to be forgotten.
Being a country of 11 million on the Southwestern corner of Europe doesn't help, as the only border is with their Spanish brothers, or hermanos. For many years Portugal stayed true to its heritage and always sent songs with Portuguese lyrics which produced lackluster results.
But last year's win changed everything and the celebration of the now immortalized Salvador (which appropriately means saviour) lasted until 2018. Claudia's poor result was overshadowed by a revived sense of national pride for a country that history seemed to condemn as a perpetual Eurovision loser.
What's another year?
What a difference a year makes. In 2017 Salvador Sobral carried the first Portuguese win in the Eurovision history (in 49 years of participation!), but in 2018 there wasn't much love for the hosts as Portugal placed 26th out of 26 in the final. Even though the result was the worst outcome possible – other than the infamous nil points – fans were too proud of Claudia's performance on stage to let the last place break their spirits.
Pink fandom
It's fair to say that local fans will root for their country's act, and there were many of them as expected for the country that hosts the competition.
And one could easily recognise them!
Whether it was on the Altice Arena or the Eurovision Village, there were fans wearing pink wigs in support of Claudia, the vocalist of O Jardim.
In the end, even though local fans were disappointed with the last place, the sheer happiness of having had the opportunity to host Eurovision and its fans from across the world more than compensated.
And why wouldn't they be happy? After all Portugal loves foreign visitors – it was named the World's friendliest country.
Reactions from the press
Some news outlets highlighted that despite placing last in the aggregate vote, O Jardim was not last for either the jury or the televote. Little comfort but still, not zero points. This was also Portugal's 4th "wooden spoon" (Last place) in the Eurovision Song Contest, still far from Norway's record 11.
According to online newspaper Observador, "Winning Eurovision with a Portuguese ballad is kind of a miracle, using the same formula to win the second looks pretty risky."
In the video below, enjoy a performance of O Jardim at this year's EuroClub.
This reflection article is based on the author's own personal experience. Views expressed belongs to him or her, and are to be seen as unrelated to EuroVisionary.com.