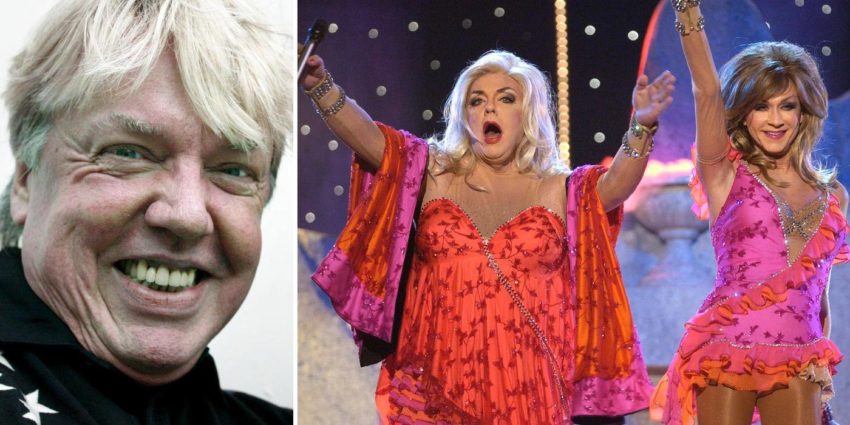 Lasse Flinckman, the dragshow artist and former member of the group After Dark, has passed away after a time of illness. Swedish media reports today that he died on th 18th of April. To the Swedish audience and Melodifestivalen fans he is most known for playing a significant role during the performance of the song La Dolce Vita from Melodifestivalen 2004 – a song that still lives on in many swedes hearts.
Lasse Flinckman was born in 1969. Together with Christer Lindarw he was part of the dragshow group After Dark from 1976 to 2009. They had a number of successful shows through the years and for their 20 year anniversary they hosted a show at different locations in Sweden from 1996 to 1998.
In 2004 the group participated in Melodifestivalen with the song La Dolce Vita where Lasse Flinckman played an important role as he portrayed his own version of Anita Ekberg bathing in the fountain Fontana di Trevi. The performance was a massive succcess as the group came third in the final and was second behind Lena PH's Det gör ont in the televoting.
In 2006 Lasse had to stay in hospital due to water in his lungs and as After Dark returned to Melodifestivalen in 2007 it was without Lasse. Despite hilarious lyrics the group couldn't repeat the success from 2005 and was eliminated in their semifinal.
Lasse left the group for good in 2009 and opened up his own café in Landskrona which became quite popular.
Below you can see a video of After Dark's entry from Melodifestivalen 2004 – La Dolce Vita.