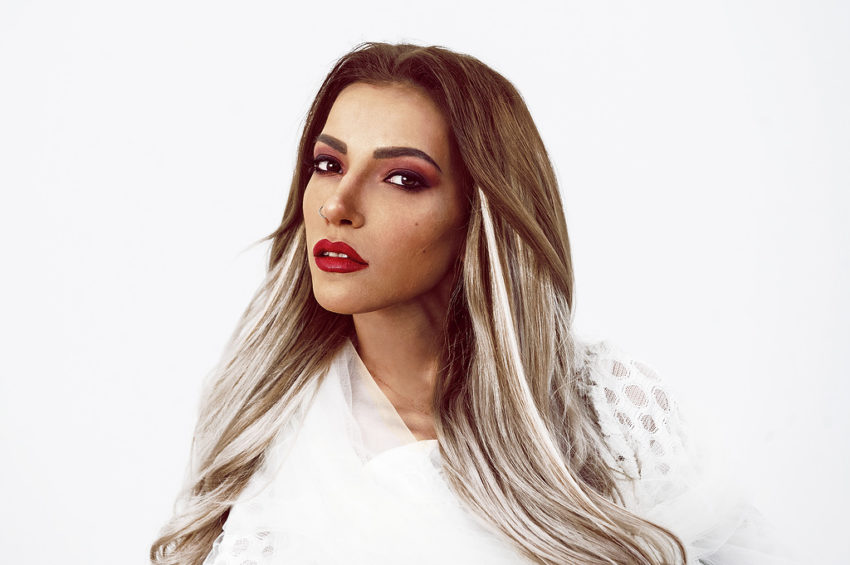 "This is a song about me", that's what Julia Samoylova wants the Eurovision fans to know about her entry "I Won't Break" that just got released after being leaked ahead of its time.
Russia's Channel One has just officially released Julia Samoylova's entry for this year's Eurovision Song Contest to be held in Lisbon. It has been a long wait for Julia after all the controversy last year when the contest was held in Kyiv, Ukraine.
Russia announced their song and artist late last year and it just so happened to be Julia Samoylova with the song Flame Is Burning. As we soon discovered, Julia was quickly denied entry to Ukraine, due to her previous performance in Crimea. The Ukranian law says that to enter Crimea you must enter via a Ukrainian border point, whereas Julia entered via Russia.
Hopefully, though, no such controversy should arise this year. The singer will be the second Eurovision act confined to a wheelchair, following Poland's 2015 entrant Monika Kuszyńska.
I Won't Break sounds nothing alike Julia's Flame Is Burning. As the singer herself claims "it's not so much a tender ballad as the song is about strenght". Yuri Aksyuta, Head of the Russian delegation, is quite happy with the song and admits she has high ambitions for this year's Eurovision Song Contest: "We expect a lot from the contest that is very popular in our country. Russia is back!"
The song was again written by Leonid Gutkin, Netta Nimrodi and Arie Burshtein who also did the lyrics for Flame Is Burning. As for the video, Alexey Golubev directed it. He was also in charge of Polina Gagarina's A Million Voices music video and performance at the 2015 Eurovision Song Contest.
Judge for yourself below whether Julia will be able to continue Russia's excellent track record of making the finals every year since they have participated and help us know if it's a better submission than last year's:
Russia At The Eurovision Song Contest
This will be Russia's 21st entry at Eurovision, starting with their debut in 1994 with Youddiph and Vechni Stranik which placed a respectable 9th place.
So far their only win was in 2008 with the song Believe, sung by Dima Bilan, who had placed 2nd in 2006.
Russia has placed 2nd on 4 occasions with Dima Bilan, and then Alsou with Solo in 2000, Buranovskiye Babushki with Party For Everybody in 2012 and Polina Gagarina with A Million Voices in 2015. Their last entry You Are The Only One by Sergey Lazarev in 2016 placed third, so Julia has a lot to live up to.