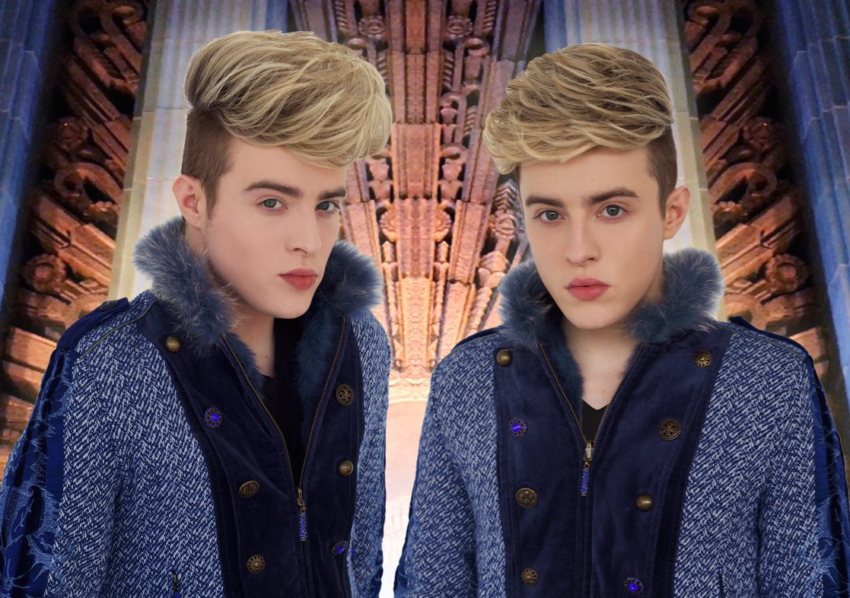 Jedward have made a shocking return to Celebrity Big Brother UK. And they have timed it perfectly with the release of their new single OXYGEN. The new Celebrity Big Brother theme see's returning contestants as well as some fresh faces. They return in an entry that shocked the house.
John and Edward Grimes (Jedward) have returned to Celebrity Big Bother in this years All Stars and New Stars themed show. Tuesday 3rd January saw the launch of the new series where old and new Big Brother stars come together. On Tuesday, 14 celebrities entered the house. Former contestants include Heida & Spencer Pratt (Speidi), Jasmine Waltz, Calum Best and Austin Armacost amongst others. Some of the new celebrities to appear on the show are Angie Best (Calum's mum), Jamie O'Hara and American rapper Ray J.
Despite rumours circulating in the British tabloids of their return, the Irish twins had kept their lips tightly sealed.
Their appearance on the 19th series of the show came as a shock to housemates who believed that they were the full line up. It is expected that Jedward will bring a lot of fun and mischief in the house. They have also timed their return to the house with the release of their new single OXYGEN which was available to download from midnight last night.  OXYGEN is an up tempo love song in typical Jedward style and is available to stream on Spotify and Apple Music.
Jedward's first stint on Celebrity Big Brother UK was in 2011 where they came in third place. During their time in the Big Brother house they were never put up for eviction by their fellow housemates. Despite this, they were still awarded the title of 'most annoying housemate'. During their time in the Big Brother house in 2011 they were punished several times for not completing tasks correctly. Some of these punishments saw the pair having to dress and act like babies.
Jedward, as they did in 2011 have returned as one housemate which means that if they are evicted, they will be evicted together. Just like Heidi and Spencer Pratt. However, if either of the twins decide's the leave the show for whatever reason, in recent years the other twin has had the option whether to stay in the show as an individual housemate or whether to also leave.
Jedward at the Eurovision Song Contest
Jedward have represented their home country of Ireland twice at the Eurovision Song Contest. Their first time was in 2011 when the contest was held in Dusseldorf. They came in 8th place with their song Lipstick. The following year Jedward were back. They represented Ireland once more in Baku with Waterline. Unfortunately, their second attempt did not fare as well as the first. They finished in 19th place with 46 points. You can see Jedward's performance of Waterline in the grand final below.