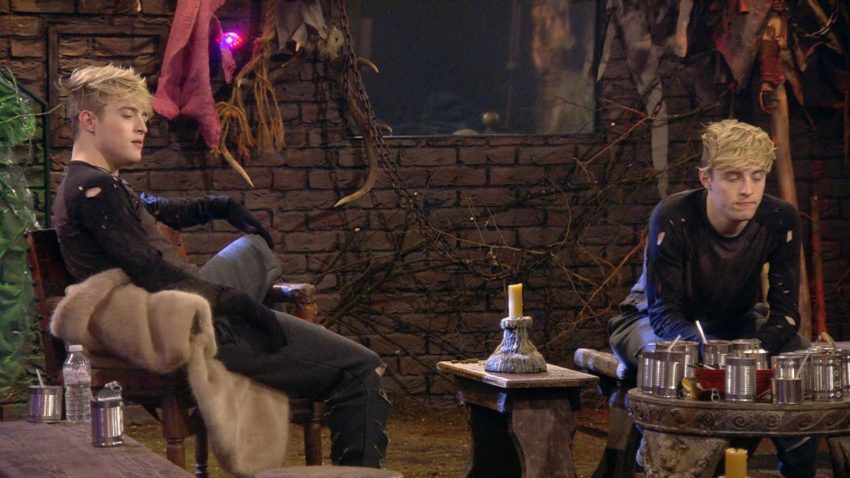 "Get Jedward out!" was the chant in last night's eviction episode of Big Brother UK. Although despite these chants, it was James Jordan who was finally evicted.
It hasn't been a good week for Jedward. Last night's episode saw the housemates nominate each other face to face. The two time Eurovision contestants received the most votes from their fellow housemates. This meant that they had to face the dreaded public vote.
Last night's vote happened very quickly, usually the public have two or three days to vote for the housemate that they want to save. But due to some important tasks carried out over the weekend, the nominations were shown to the public in last night's eviction show. This meant that the viewers only had a 10 minute window to vote in.
During the face to face nominations, Jedward were criticised by other housemates for not being able to take criticism. Even during this cliticisation, the boys acted defensively and refused to take any responsibility for their actions. This angered their housemates more. Footballer Jamie O'Hara who had already blasted the twins last week called the duo "Nasty little sh**s!".
Hell Weekend Task
During this weekend's Hell Weekend task, Jedward were banished to 'hell' by the public. They were joined by Stacy Francis, Jasmine Waltz, James Jordan, Spedi and Coleen Nolan. In Sunday's task the hell housemates had to guess which 'devilish words' were used by the people in the main house to describe them. Some of these words included: talentless needy, shallow, nasty and self-centered. Jedward won the task by correctly guessing the most answers correctly and were awarded by being sent back to the main house.
However, when they returned they quickly started causing trouble by spreading rumours about other housemates. During the task, Jedward along with James Jordan broke into the main house and stole food and messing up the kitchen. When Jedward returned to the main house, they blamed this solely on James. This caused quite a ruckus when James returned later that day.
But it isn't all bad, Jedward have been having some fun too. During the hell weekend task the boys decided to give themselves a 'mud makeover'. They have also made some rather unlikely friends in the house, in the form of Heidi and Spencer Pratt (Speidi) and Celebrity cleaning expert, Kim Woodburn.
Previous articles to read: