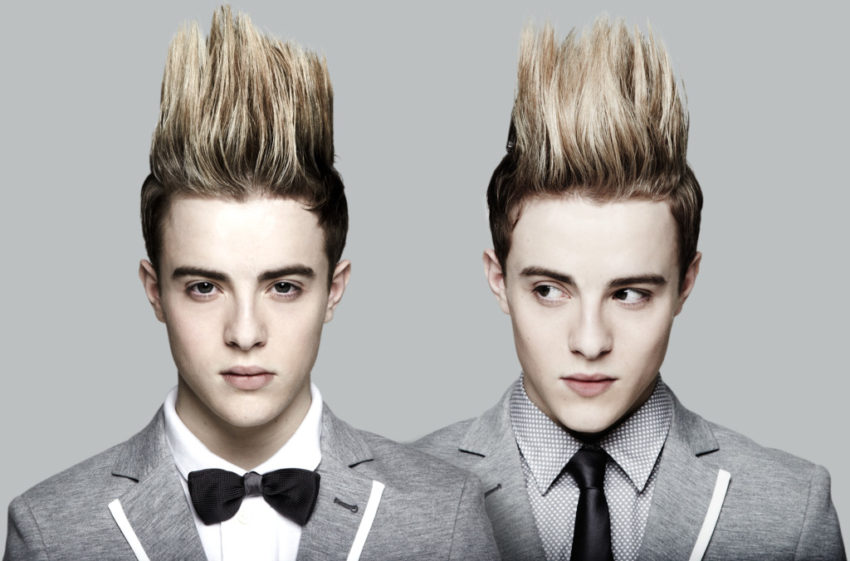 Jedward, the Irish representatives at the Eurovision Song Contest in 2011 and in 2012, are facing problems at the High Court over an alleged merchandising agreement against a businessman. 
Jedward, a group composed of two identical twins, John and Edward Grimes, represented Ireland at the Eurovision Song Contest in 2011 with the song Lipstick and in 2012 with the song Waterline. Fans gathered in shock as the twins and their estranged parents, John Grimes and Susanna Cordon, entered the High Court of Ireland.
Patrick Joseph Noonan, a businessman, said the twins did not make their 'best efforts' to promote their merchandise. He claims his total losses are of more than €625,000, including  €250,000 for the supposed loss of opportunity of selling a Jedward board game.
The defendants, which were represented by Desmond Murphy SC, denied that this was true. Patrick Joseph Noonan said that it had been agreed at many meetings from 2011, involving one or the other or both parents, the agents of their sons, that he was to be offered a recompense for costs relating to developing Jedward merchandise, including wristbands, board games and magazines.
Previously, Patrick O'Reilly SC said that Jedward did not make their 'best efforts' in promoting their merchandise. It was 'clear certain,' he said, that Noonan was not paid 'one cent' for all his work for the twins. Noonan also stated that he had ordered 40,000 wristbands in eight types from China in 2011, for which he paid €97,000.
When the hearing resumed, Mr Justice Donald Binchy said that Noonan would be paid back for his work and that the matter had been settled. He agreed to adjourn the case until 12 December to enable the terms to be finalised.