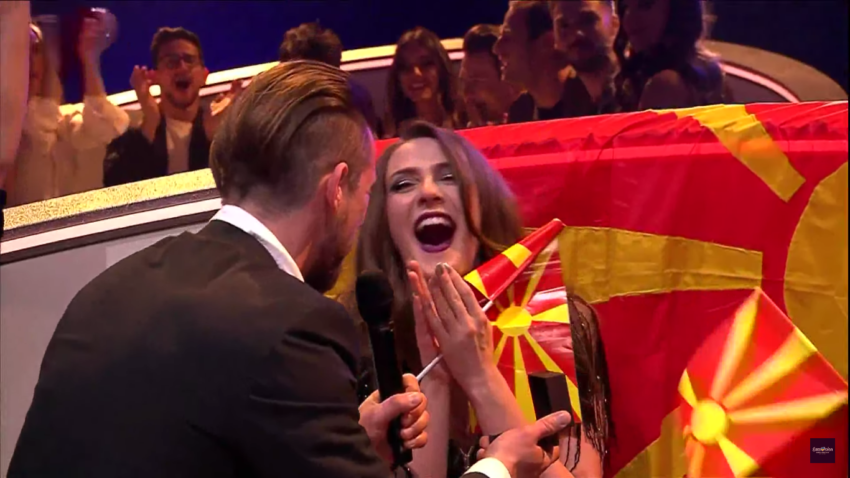 Just now, live at the 2017 Eurovision Song contest, Jana Burčeska was proposed to by her boyfriend – now fiancé.

And of course, she said yes! She also announced that she's pregnant.
Jana Burčeska represents F.Y.R. Macedonia at this year's Eurovision Song Contest with the song Dance Alone.
All through the rehearsal days, the Macedonian postcard has had the text "not for air" written over it. I guess we now know why that was.
In a moment of excitement, she invited everybody currently attending Eurovision in Kyiv to the wedding. It remains to be seen how man actually show up, but we're sure they'll throw an amazing party – where nobody has to Dance Alone.
Congratulations to the happy couple!
This is the first time the Eurovision Song Contest has been used as a platform for a marriage proposal.