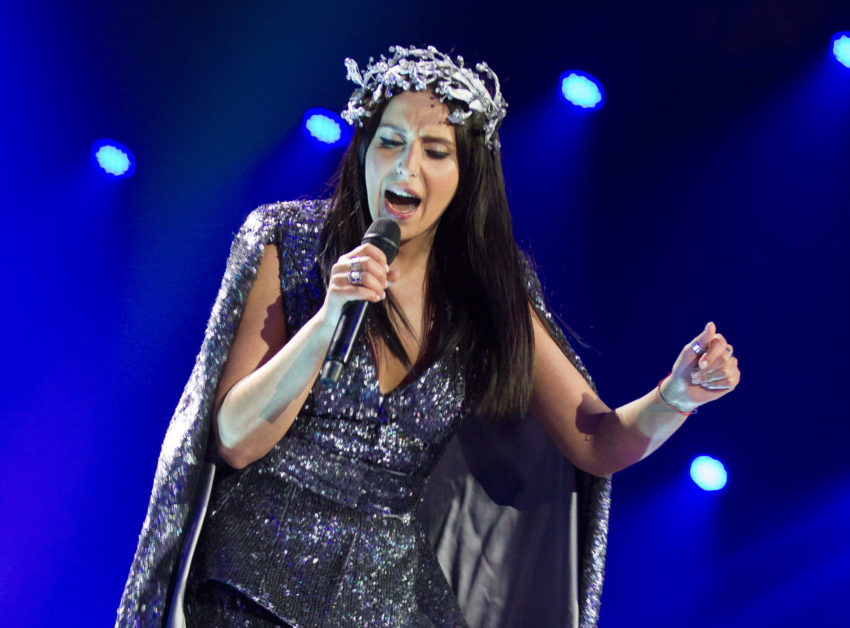 Have Jamala and Onuka given you a positive image of Ukraine? They join the likes of famous Ukrainian designers, artists and writers as the women who have most influenced a positive image of Ukraine.
Yesterday was International Women's Day. In honour of this day, online news site bit.ua compiled a list of 15 Ukrainian women who have helped to positively influence the image of Ukraine. Included in this list is 2016 Eurovision Song Contest winner Jamala and Nata Zhizhchenko  front woman of the group Onuka who performed as part of Ukraine's interval act during last year's contest.
People's love for Jamala came in 2016 when she brought Ukraine it's second Eurovision victory. Her song 1944 won the contest in Stockholm. Despite winning neither the public or the jury vote, she had the highest overall score on the night and was declared the winner. Her victory caused an increase in people searching for Ukrainian music online. She received a heroes welcome when she landed back in Kyiv following her triumph in Sweden.
Onuka were one of the first groups to bring electro music into the Ukrainian mainstream.  Onuka were one of the 3 interval acts at last year's Eurovision Song Contest in Kyiv. Despite being the lowest paid of the 3 acts, their combination of modern electro sounds coupled with traditional Ukrainian instruments brought a unique and interesting performance which stole the show. Following their performance at the contest they peaked the electronic charts in the British, German, Polish Dutch, Danish and Swedish markets. The group have continued to go from strength to strength, their interval performance had had over 3 million views on youtube and have released their music in the US markets which is showing promise.
Other Ukrainian women listed as being influential to the positive image of Ukraine include director Kira Muratova, artist Vlada Ralko and writer Emma Andievska.
You can remind yourself of the breathtaking performance of Onuka at last year's Eurovision Contest by watching our video below.