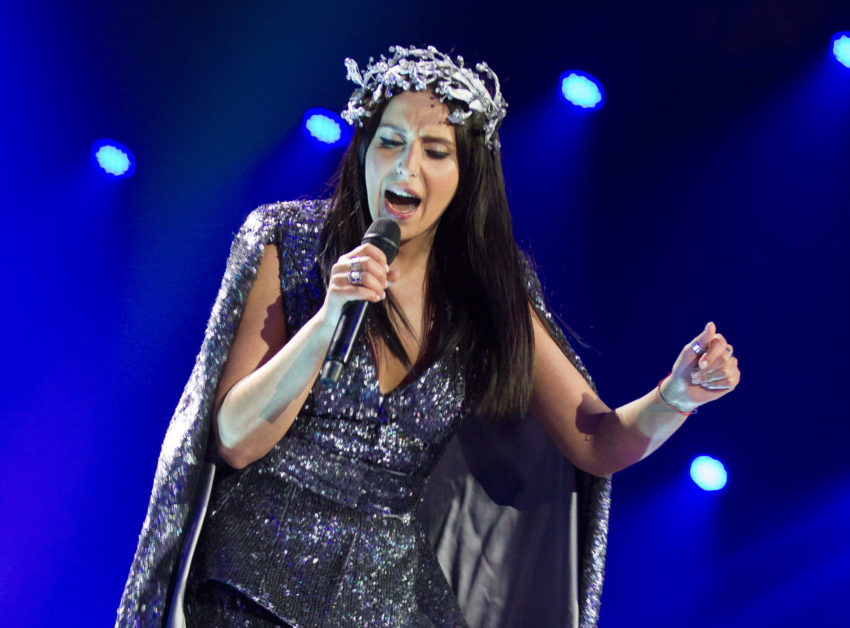 Jamala has joined the likes of Angelina Jolie and Jared Leto in becoming Ambassedors of Goodwill to raise awareness of human trafficking and modern slavery. This issue is affecting a lot of people around the world, also in Ukraine.
Ukrainian singer Jamala became Ambassador of goodwill to counter human trafficking. The winner of the 2016 Eurovision Song Contest supported the long-standing work of the International Organisation for Migration (IOM), the UN Agency for Migration, on combating and preventing modern slavery in social advertising. A special clip will be broadcast on the Ukrainian TV channels on October 18th, the European Day against Human Trafficking. In addition, a nationwide outdoor advertising campaign is also planned to raise awareness of the issue.
According to a study commissioned by IOM, since 1991, more than 230,000 Ukrainians have been trafficked. Since 2000, the IOM has been providing assistance to almost 14,000 victims of contemporary slavery. In the first six months of this year, the IOM Detected 639 victims of human trafficking for labor and sexual exploitation in 23 countries, in particular, in Ukraine. This figure is 30% higher compared with the same period in 2016.
In Ukraine, a lot of people live on the verge of poverty and are ready to work wherever and in all conditions. They are, as a rule, victims of human traffickers and slavery. Unfortunately, the number of casualties is increasing every year. This campaign, of course, will not solve the problem, but may attract the attention of the media, officials, and society. The main goal is to warn Ukrainians that they need to be very careful when they consider proposals for work abroad.

Jamala
A recent IOM study shows that one fifth of Ukraine's population said they would be prepared to illegally cross the border to work illegally, work in locked-out premises or give a passport to the employer. This comes after the Ukrainian hryvnia lost 70% percent of it's value against the dollar in 2012. However, the economy of the country has been slowly showing signs of recovery.
Dr Thomas Lothar Weiss, Head of the IOM Mission in Ukraine spoke about the new initiative "We greatly appreciate Jamala's participation in our campaign to prevent modern slavery. We believe that Jamala will help save many human destinies".