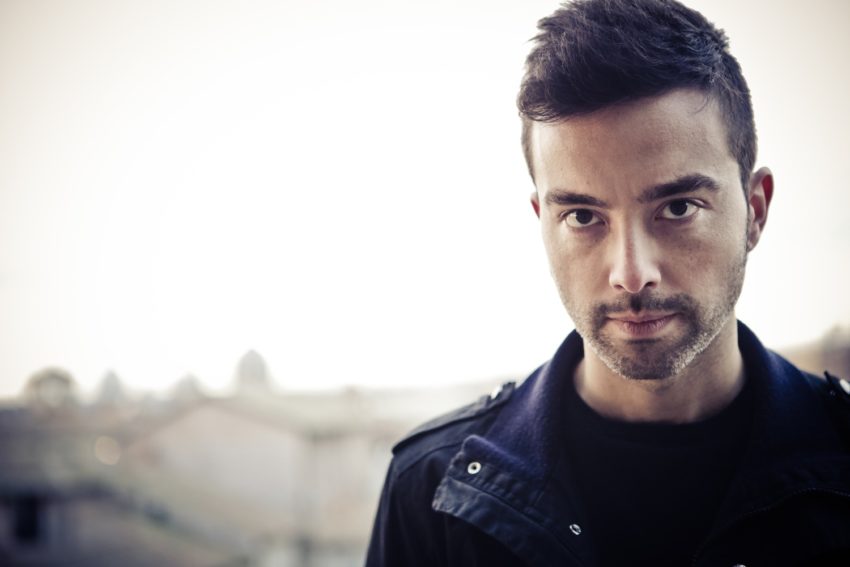 Tonight, the long yet exciting Sanremo 2020 was completed, with Diodato being the winner with the song Fai Rumore. It is expected that he will go on to represent Italy at the Eurovision Song Contest, to be held in Rotterdam in May.
This years edition of the Sanremo festival was held at the Teatro Ariston in Sanremo, and as usual was organised by Italian Television (RAI)
The Hosts
Amedeo Sebastian, better known in Italy as Amadeus was selected to hoist the festival. The Verona born showman is 57 years old and a veteran of Italian television. The contest which lasted five days, saw two different female presenters helping out each night.
Night One
The Sanremo festival is split into two categories – newcomers and Big Artists.
In the newcomers section there were four artists performing as below
Eugenio In Via Di Gioia – Tsunami
Tecla – 8 Marzo
Fadi – Due Noi
Leo Gassmann – Vai Bene Cosi
From these four songs Tecla and Leo Gassmann won the right to proceed to their semi final on Night 4.
The winner of the Big Artists competition will be asked if they wish to represent Italy at the Eurovision Song Contest. Twelve artists performed on the first evening and were judged according to song, presentation and appeal.
Competing on the first night was Raphael Gualazzi, who placed second for Italy in 2011 with Madness Of Love. This was the first entry for Italy after they returned to the competition after a fourteen year absence.
Special guests included I Ricchi E Poveri, who represented Italy at Eurovision, placing 12th with Questo Amore. Shorly after appearing at Eurovision, the quartet became a trio, when female member Marina left to pursue a solo career. Their appearance at Sanremo marks the first time they performed as a quartet in 39 years.
The results of the first evening  from the Demoscopic jury were as follows
1st    Le Vibrazioni –Dov'è
2nd   Elodie – Andromeda
3rd   Diodato – Fai rumore
4th   Irene Grandi – Finalmente Io
5th   Marco Masini – Il Confronto
6th   Alberto Uso – Il Sole Ad Est
7th   Raphael Gualazzi – Carioca
8th   Anastasio – Rossi Di Rabbia
9th   Achille Lauro – Me Ne Frego
10th Rita Pavone – Niente (Resilienza 74)
11th Riki – Lo Sappiamo Entrambi
12th Bugo And Morgan – Sincero
Night Two
On the second evening, another four newcomers presented their songs along with the second batch of the Big Artists.
The newcomers were as below:
Gabriella Martinelli e Lula – Il Gigante D'Acciaio
Fasmo – Per Sentirmi Vivo
Marco Sentieri – Billy Blu
Matteo Faustini – Nel Bene E Nel Male
The two acts proceeded to the newcomers semi final were Fasmo and Marco Sentieri
Featured in the second batch of Big Artists was Francesco Gabbani who represented Italy in 2017 with the song Occidentali's Karma which finished 6th at Eurovision.
The results from the Demoscopic jury for this group were as follows
1st  Francesco Gabbani – Viceversa
2nd Piero Pelù – Gigante
3rd  Pinguini Tattici Nucleari – Ringo Starr
4th  Tosca – Ho Amato Tutto
5th  Michele Zarrillo – Nell'Estasi O Nel Fango
6th  Levante – Tikibombom
7th  Giordana Angi – Come Mia Madre
8th  Paolo Jannacci – Voglio Parlati Adesso
9th  Enrico Nigiotti – Baciami Adesso
10th Elettra Lamborghini – Musica (E Il Resto Scompare)
11th Rancore – Eden
12th Junior Callay – No Grazie
Night Three
On the third night, all things go sideways when the competition stops being about the songs, while the acts perform duets with another, usually well known Italian artist.  However as with all things Italian, several of the acts only performed solo. Past Eurovision artists who helped out with the duets include Nina Zilli, Francesca Michelin and Fausto Leali.
At the end of the show this was how the performances were judged by the musicians and singers of the Sanremo Music Festival Orchestra
1st  Tosca – Piazza Grande with Silvia Perez Cruz
2nd Piero Pelù – Cuore Matto
3rd  Pinguini Tattici Nucleari – Settana Volte
4th  Anastasio – Spalle Al Muro with P.F.M
5th  Diodato – 24000 Baci with Nina Zilli
6th  Le Vibrazioni – Un Emozione Da Poco with Canova
7th  Paolo Jannacci – Se Me Lo Dicevi Prima with Francesco Mandelli and Daniele Moretto
8th  Francesco Gabbani – L'Italiano
9th  Rancore – Luce with Dardust
10th Marco Masini – Vacanze Romane with Arisa
11th Raphael Gualazzi – E Se Domani with Simona Molinari
12th Enrico Nigiotti – Ti Regalero Una Rosa with Simone Cristicchi
13th Rita Pavone – 1950 with Amadeo Minghi
14th Irene Grandi – La Musica E Finita with Bobo Rondelli
15th Michele Zarrillo – Deborah with Fausto Leali
16th Achille Lauro – Gli Uomini Non Cambiano with Annalisa
17th Levante – Si Puo Dare Di Piu with Francesca Michielin and Maria Antionetta
18th Giordana Angi – La Nevicata Del '56 with SOLIS String Quartet
19th Elodie – Adesso Tu with Aeham Ahmad
20th Alberto Urso – La Voce Del Silenzo with Ornelia Vanoni
21st Junior Callay – Vado Al Massimo with I Viito
22nd Riki – L'Edera with Ana Mena
23rd Ellettra Lamborghini – Non Succedera Piu with Myss Keta
24th Bugo E Morgan – Canzone Per Te
Night Four
This was the last night for the acts to impress the judges before the big Saturday night final. At the start of the show, Amadeus ran through the combined order of position of all the acts from night one and two. Francesco Gabbina was in first place with Le Vibrazioni in second place. Bugo and Morgan were last. The audience booed the low positions of Elodie, who was seventh and Achille Lauro who was down at eighteenth.
To start the night's show the four newcomers that had impressed the judges the most sang their songs in two duel matches.
The first match was between Tecla and her song 8 Marzo and Mario Sentiero and his song Billy Blu. Tecla won the televote and a position in the final.
The second duel was between Leo Gassmann and his song Vai Bene Cose and Fasma and his song Per Sentirmi Vivo. Leo Gassmann won this duel by only one percentage point.
In an unexpected move, voting started immediately again between Tecla and Leo with Leo Gassmann winning the newcomer award.
Guest artists tonight included Italian singer Tiziano Ferro, and Dua Lipa who performed her hit single Don't Start Now. Tiziano got to sing at least four songs.
The first time that all 24 songs were performed on the same night then began
The Big Artists 24 Songs
Paolo Jannacci – Voglio Parlati Adesso (I Want To Talk To You Now)
This was a slow mournful ballad, where Paolo stood solo by the microphone while he performed the well orchestrated song, which even featured an accordion. The song probably would leave little impression by the end of the evening, probably not improving his current 15th position.
Rancore – Eden
A piano was featured very heavily on this rapping song, a style that is very popular in Italy at the moment. Rancore performed some minor dance moves in the song but as it was very lyrical, he kept these to a minimum. Currently rated in 20th position, it seems unlikely that he will win the contest this year.
Giordana Angi – Come Mia Madre (Like My Mother)
Another slow half spoken, half sung anguished number , where Giordana hopes to be like her mother. Lots of rock screaming, but 17th place seems a fair assessment.
Francesco Gabbani – Viceversa
Accompanying himself at the piano at the beginning of the song, it's actually hard to see why this song is leading according to the jury. Francesco got up from the piano to whistle along with the backing singers. Passable at best.
Raphael Gualazzi – Carioca
More sitting at the piano, but this is actually a really good bit of eighties soul music, nothing like the jazz of his previous entry. The chorus breaks into a nice salsa beat, and is quite impressive. Judges have him in 14th place. Not sure what their criteria quite is. Two juvenile dancers add to the party beat towards the end of the song.
Pinguini Tattici Nucleari – Ringo Starr
This song covered everything from a cowboy like western introduction, to pop, then rock, then some rap singing, not including the slightly novelty title of the song. This was the most upbeat number of the night so far, some banging drums and a rousing chorus had the audience clapping along. Sitting nicely in 5th position at the moment, this could be one to watch.
Anastasio – Rossi Di Rabbia (Red With Anger)
A rock guitar started this song but instead of some heavy singing, Anastasio, all appropriately dressed in red, was indeed very angry. A whole load of ranting went on for three minutes, while the guitarist played away in the background, leaving the judges slightly pink with anger placing Anastasio in the middle in 12th position.
Elodie – Andromeda
Elodie certainly wore well half of a black dress and shorts. This was another song full of many words that Italians do so well. Clearly this is an audience favourite, though just when you get into the song, it slows down, then speeds up into a dance pace. Hard to keep up with, which was probably why it received 7th position with the judges. Great for the dance floor though, and the Mahmood co-write should help it along.
Riki – Lo Sappiamo Entrambi (We Both Know)
The piano player is earning his wages tonight as this is another which starts of with the plinking sounds. This turns out to be a good little ballad, which sounds as if Riki is shouting a little, but he really isn't. Nothing to see here but a song, and the judges seem unimpressed leaving poor Riki inexplicably in 21st position.
Diodato – Fai rumore (Make Noise)
Another slow emotional ballad, but with a powerful shouting chorus. Diodato was another performer who just presented his song standing static at the microphone for the first verse and chorus, before taking it in his hand while working the camera. Very powerful and the judges have him up at 6th place.
Irene Grandi – Finalmente Io (Finally Me)
Irene is a real rock chick with this pounding positive song of personal freedom. She screamed out the chorus while the orchestra pounded away behind her. Judges were suitably impressed placing the performance in 9th place.
Achille Lauro – Me Ne Frego ( I Don't Care)
Achille definitely had the costume of the evening, which would have made any of Rupaul's drag queen's jealous. This was a pounding song, where the vocals were maybe not quite up to scratch, but there was no denying it was eye catching and energetic. As a show case excellent, but as possible winner, the judges have their reservations with the current 18th position.
Piero Pelù – Cuore Matto (Crazy Heart)
Being a huge rock star in Italy for a good time, this is obviously an upbeat rock song which highlights the absence of the orchestra at the Eurovision. Tonight's many genres of songs show that the orchestra can still be put to good use. This was hardly a stand out track , but the judges so far love it and have it sitting in 3rd place.
Tosca – Ho Amato Tutto (I Loved Everything)
After all the noise of the last few songs. in a field full of ballads, this has to be the slowest song of all this evening. The orchestra was kept to a minimum here to create an intimate atmosphere, with the use of only the strings over a mournful piano. Very moving at the time, and the judges having it sitting pretty at 4th place.
Michele Zarrillo – Nell'Estasi O Nel Fango (In Ecstacy Or In Mud)
This time it was the drummers chance to shine on this uptempo run of the mill pop rock song. The verses were a little understated leading into a more rousing chorus. A decent enough album track but not a winner here, with the judges mixed in their opinion placing the song in 10th place.
Le Vibrazioni –Dov'è (Where Is It)
Last year Ultimo placed second with the excellent I Tuoi Particolore. This song has  very similar structure to that song. The band member performing the song in sign language gives it an extra lift and this is looking like a good bet to head to Rotterdam , as it sits nicely in 2nd place.
Junior Callay – No Grazie (No Thanks)
What an unfortunate title for the song as it kind of sums up the feelings about the song. This doesn't quite deserve to be in the Big Artists section as the rapping and singing were a bit amateurish. The judges agreed currently placing the performance at number 23.
Alberto Uso – Il Sole Ad Est (The Sun To The East)
This was a nice little piece of light  popopera, where Alberto subtly performed his number. If this is your type of music this will be your winner, the judges must be half and half as they had him in 13th place.
Levante – Tikibombom
In her light mint coloured dress, this is an upbeat song but it seems to be the same rhythm all the way through the song. It repeats and repeats over and over like a washing machine, never ending and spinning around. The judges felt it deserved 11th place.
Bugo And Morgan – Sincero (Sincere)
The good thing about this song was that it brought an electric organ as an indrodu… oh hey but wait, the music stopped and Bugo walked of the stage. Amadeus was put in a  bit of a bind.. what to do. He walked off after him yet Bugo wouldn't return to the stage. Amadeus co-host was left to keep the audience amused with some jokes
**Apparently Morgan changed the lyrics to the song, Bugo stopped playing, Morgan walked off stage.. Drama indeed**
Rita Pavone – Niente (Resilienza 74) (Nothing, Resilience at 74)
Legendary artist Rita Pavone is 74 years old, yet she rocked the stage like a youngster, with the most rock song of the evening. Not that involved very much more than a load of screaming and shouting. but you go girl. You earned your 19th place.
Enrico Nigiotti – Baciami Adesso (Kiss Me Now)
By now the show is running on and on, and placing this far in the running order has to be a big disadvantage. How the audience is keeping its energy up is incredible. This was another song that was OK but nothing remarkable and is sitting at 16th place.. but can anyone remember how it goes.
Elettra Lamborghini – Musica (E Il Resto Scompare) Music (And The Rest Disappears)
This was a bit better with a Latin dance feel about it, definitely what was needed at this point. The light rhythms was a good one to wake up a little bit to, trumpets blared although the song was generally the title of the song being repeated over and over. She is sitting in 22nd place.
Marco Masini – Il Confronto (The Comparison)
More talk singing to end the competition with Marco sitting at his piano. This another old fashioned song, which being sung in Italian is the only thing that really saves it. There is some lift at the chorus but he won't bother Eurovision either, although currently the judges have him in 7th place.
It was then announced that Bugo and Morgan have been disqualified.
The results were then announced
1st  Diodato – Fai rumore
2nd  Francesco Gabbani – Viceversa
3rd  Pinguini Tattici Nucleari – Ringo Starr
4th  Le Vibrazioni – Dov'è
5th  Piero Pelù – Gigante
6th  Tosca – Ho Amato Tutto
7th  Rancore – Eden
8th  Elodie – Andromeda
9th  Achille Lauro – Me Ne Frego
10th Irene Grandi – Finalmente Io
11th Anastasio – Rossi Di Rabbia
12th Raphael Gualazzi – Carioca
13th Paolo Jannacci – Voglio Parlati Adesso
14th Rita Pavone – Niente (Resilienza 74)
15th Levante – Tikibombom
16th Marco Masini – Il Confronto
17th Junior Callay – No Grazie
18th Elettra Lamborghini – Musica (E Il Resto Scompare)
19th Giordana Angi – Come Mia Madre
20th  Michele Zarrillo – Nell'Estasi O Nel Fango
21st Enrico Nigiotti – Baciami Adesso
22nd Riki – Lo Sappiamo Entrambi
23rd Alberto Uso – Il Sole Ad Est
Night Five – Final Evening
All artists performed their songs one last time. To decide the winner the votes used were assigned as 34% Public televoting; 33% Jury of the Press Room, TV, Radio and Web; 33% Demoscopic Jury.
Tonight's show started with a grand spectacle of the Italian National anthem. There was then a showing of the scoreboard to date, but tonight it doesn't matter as only the winner is important,  so we will not list the scoreboard again, although just to say Diodata was at the top of the table.
So all the artists will now perform their songs, one last time and as Saturday turns into Sunday we will finally have a winner.
While the judging took place. special guest Sabrina managed for a couple of verses to turn her 1988 hit Boys into a slow ballad. After a while she got bored with it and upped the tempo.
The top 3 acts were announced and televoting started for each one.
Diodato – Fai rumor
Francesco Gabbani – Viceversa
Pinguini Tattici Nucleari – Ringo Starr
In third place was Pinguini Tattici Nucleari , second was Francesco Gabbani.
At last the winner was announced — Diodato.