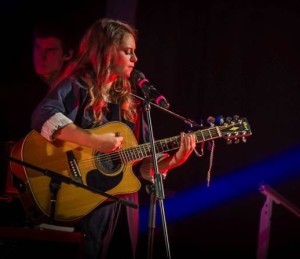 The Italian entry for the 2016 Eurovision Song Contest is now aired in the bilingual version which will be used for the contest in Stockholm in May. Francesca Michielin, the runner up of San Remo 2016 was selected in February and last week, the bilingual version was announced.
After months of speculations about which language this year's Italian entry would be performed at, we could finally establish last week that they are going for a bilingual entry. The new title of the song is No Degree Of Separation.
Check out the acoustic version that Francesca presented some minutes ago. It is the bilingual version she will be performing on the Eurovision stage on May 14th
Italy in the Eurovision Song Contest
Italy is one of the 7 founding countries of the Eurovision Song Contest as it first appeared back in 1956. They managed to win the contest twice since, the first time in 1964 with the song Non ho l'età by Gigliola Cinquetti and the second time in 1990 with the song Insieme: 1992 by Toto Cutugno.
In 1998, Italy decided to not take part at the Eurovision Song Contest only to return in 2011. Since then, they've been a member of the Big 5, which mean they automatically qualify for the Grand Final of Eurovision without having to compete in the Semi-Finals.
Check out the highlights of Italy's Eurovision Song Contest participation in recent years below: