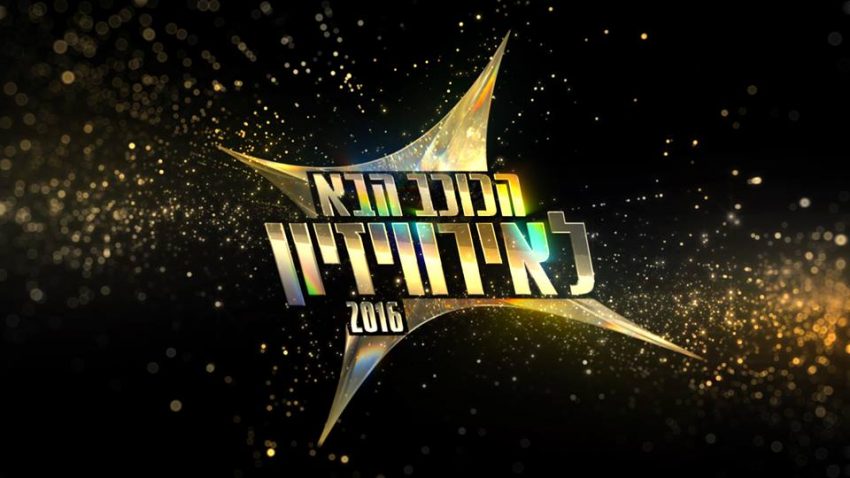 Gil Hadash has won the fourth spot to the Israeli national final and will join Ella Daniel, Hovi Star and Nofar Salman on March 3rd. Kiara Duple and Velma Duo have been eliminated. The second semifinal of Rising Star for Eurovision was a wildcard competition for contestants from the first semi-final.
Tonight's semi-final (Saturday) was the last pre-recorded show and the rules were similar to previous rounds: the four judges can award 10% of the votes each (a total of 40%), and the remaining 60% is awarded by the audience present in the hall. The first contestant sings in front of an open screen and sets the bar. The second and third contestants sing in front of a closed screen which would rise and set a new bar if they got a higher score. The contestant with the highest score goes on to compete in the final, and the other two are eliminated.
Kiara Duple went first wearing a black sequined dress and backed by her Drag Queen group Holy Wigs. She sang Let It Go from the Disney movie Frozen and got 58% including the support of three judges: Keren, Assaf and Harel.
Velma Duo went second wearing grey suits and sang their rendition to Lady Gaga's Poker Face. They got 28%. All of the judges voted against them. Harel and Mooky both criticized them for being cocky.
Gil Hadash went third wearing a black leotard and backed by a live band.  She sang the Hebrew song Galim by Amir Daddon and got 62% including the support of 2 judges: Keren and Assaf. Harel and Mooky didn't get to vote but this was enough to get her past the threshold.
After the announcement, the four finalists sang the winning song of Eurovision 2015 – Heroes.
The Israeli national final will air on March 3rd and will be the only live show this season. Another change from the rest of the season is that the viewers at home will be able to vote through a designated smartphone app. It has also been reported that the four contestants will perform original songs so that the winning song will represent Israel in Stockholm.
The finalists are:
Gil Hadash
Ella Daniel
Hovi Star
Nofar Salman