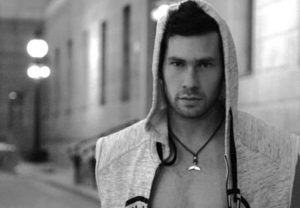 The final of Israeli selection HaKokhav HaBa L'Eurovizion took place tonight and was won by Imri Ziv. At twenty-five, the singer is already a Eurovision veteran, having been a backing vocalist for both the 2015 and 2016 entries of the country.
Four artists competed in tonight's final of HaKokhav HaBa L'Eurovizion (The Next Star For Eurovision). The reality singing competition is in fact based on the original, Israeli concept of by now international talent show Rising Star.
HaKokhav HaBa L'Eurovizion 2017 overview
Heats showed contestants competing to attract a high percentage score of audience approval with their performances. An expert panel that included 2010 Eurovision entrant Harel Skaat contributed to the results, too. Judges could allocate an instant 10% boost to the contestants' performance score. It was also expert judges who had narrowed down to eight the total number of contestants who had managed to score over the 70% threshold during the auditions round.
Subsequent heats were largely organized around contestants being paired and battling it out for a place in the following round. There were also second chance rounds for the artists who had not directly managed to progress.
The final
In the end, Imri Ziv singing Beyoncé's Halo was up against finalists Beatbox Element (who sang David Guetta's Hey Mama), Julietta (with Helena Paparizou's 2005 Eurovision winner My Number One) and Diana Golbi (with Loreen's 2012 winner Euphoria).
Ziv, Julieta and Diana Golbi, who was the highest scorer from Round 1, progressed to the second round of the final. Singing Kelly Clarkson's Because Of You, Imri Ziv won the right to represent Israel in Kyiv this May, getting an approval rating of 74%.
The full results of tonight's final were as follows:
duel
draw
artist
song
score
result
1st Round
1st
1
Imri Ziv
Halo
78%
qualified to Round 2
2
Beatbox Element
Hey Mama
55%
eliminated
2nd
3
Julieta
My Number One
53%
saved for Round 2
4
Diana Golbi
Euphoria
84%
qualified to Round 2
2nd Round
3rd
1
Julieta
Shikorim Meahava
58%
third place
2
Imri Ziv
Because Of You
74%
WINNER
3
Diana Golbi
Purple Rain
67%
second place
We are now eagerly anticipating the entry song that the artist will get to sing representing Israel in Kyiv this May!
Israel in the Eurovision Song Contest
It was back in 1973 that Israel first joined the Eurovision Song Contest and, with three victories in 1978, 1979 and 1998 and no less than twenty top ten placements in 39 appearances, the country has been rather successful. Since the introduction of semi-finals in 2004, results took a turn for the worse however.
Israel failed to qualify for the grand final in 2004 when David D'Or finished twelfth in the semi-final. In 2007, Teapacks missed out on the final as well, and, in 2011, Eurovision 1998 winner Dana International's comeback kicked off a four-year run of Israel not reaching the final.
In 2015, Nadav Guedj did qualify for the final where he pulled off another one of those top ten results the country had been so used to in the past. His song Golden Boy came ninth, after ranking third in its semi-final. Last year, Hovi Star managed to qualify for the final, too, finishing at fourteenth place with Made Of Stars.
Interestingly, the common denominator to these two consecutive times of the country making it to the Eurovision final has been this year's Israeli representative for Kyiv who, as mentioned above, was part of the backing vocalists on both occasions. Will Imri Ziv manage to take Israel to the final for a third time in a row this May? EuroVisionary would like to wish him all the best of luck!
See if you can spot Imri Ziv performing in Vienna with the 2015 Israeli entrant, Golden Boy Nadav Guedj, in the video below.