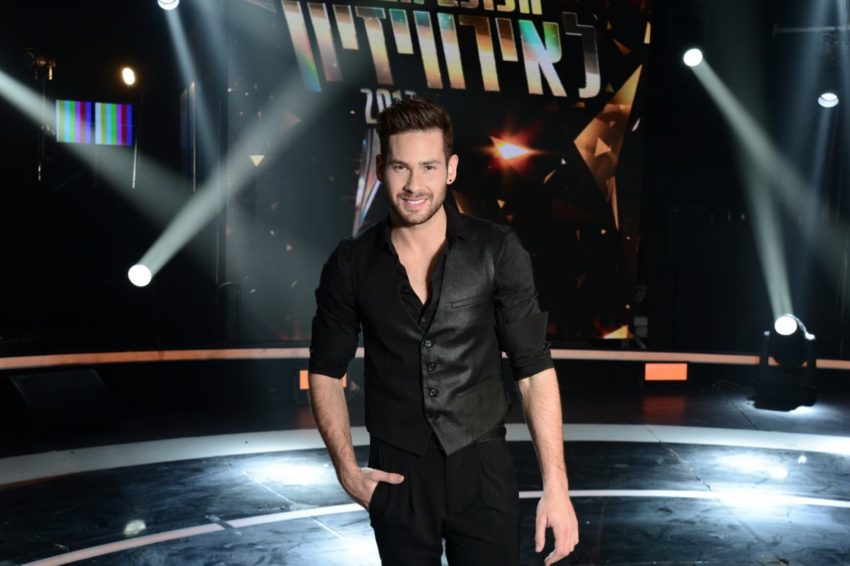 A few weeks after winning Rising Star, the Israeli national selection show, Imri Ziv has now released his upbeat Eurovision entry I Feel Alive. The song might come as a relief to some fans as they have finally found a nice Eurodance island in an ocean of ballads.
Imri Ziv is not a new name in Eurovision. He has already been on stage both in 2015 and 2016 as a backing vocalist for Nadav Guedj and Hovi Star respectively. But, this year, he entered Rising Star and won it, beating all three of his rivals in the show's final. After a few weeks of waiting, he has now released his Eurovision song, titled I Feel Alive.
The song (penned by Dolev Ram and Penn Hazut) is a nice uptempo one with some ethnic elements in the music. It's definitely going to be one of the biggest hits at EuroClub this year however it doesn't seem to be a favourite of bookmakers – Israel is to be found outside the Top 20 currently. The music video was filmed in sunny Tel Aviv and includes some flashbacks of Imri's previous appearances on the stage of the Eurovision Song Contest. You can check it out at the end of this article.
Israel at the Eurovision Song Contest
Israel debuted at Eurovision in 1973 with a respectable fourth place by Ilanit. In that decade, the country managed to achieve back to back victories thanks to Izhar Cohen and the Alphabeta with the song A-Ba-Ni-Bi and Gali Atari and Milk and Honey with Hallelujah in 1978 and 1979.
The country had to wait almost twenty years until their third victory. In 1998, Dana International won the contest in Birmingham with Diva.
In this decade, after four non-qualifications in a row, Israel returned to the Final in 2015 with Nadav Guedj's Golden Boy where they finished ninth. Last year, Hovi Star also made it to the Final with his song Made of Stars, placing fourteenth.
You can watch Israel's I Feel Alive in the video below. How well do you think it is going to do in Kyiv this May?