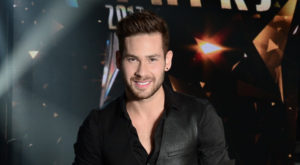 The Israeli committee has chosen the song I Feel Alive to represent Israel in Eurovision 2017. The country had selected its entrant for Kyiv, Imri Ziv, two weeks ago but the announcement of his entry song has been anticipated ever since.

The song that will represent Israel in Kyiv is called I Feel Alive. It was written by 23 year old Dolev Ram and 24 year old Pan Hazut. The Israeli songwriters have written hits for local artists, such as Bati Elayich for Eyal Golan and Malkat Hashoshanim for Eden Ben-Zaken (see video below).
In the race for representing Israel at Eurovision, I Feel Alive beat another song submitted by Doron Madalie, who had written Made of Stars and Golden Boy, Israel's 2015 and 2016 entries respectively.
I Feel Alive will be revealed exclusively on Israel's Channel One on March 9th at 21:00 local time. The song will be preformed by Imri Ziv, who, after winning talent show Rising Star for Eurovision, got the ticket to represent Israel in Kiev.
Ziv will compete in the second semi-final on May 11th.
In the following video, you can listen to a sample of a hit song from the same songwriters. The song is called Malkat Hashoshanim (Queen of Roses) and is sung by Eden Ben-Zaken.