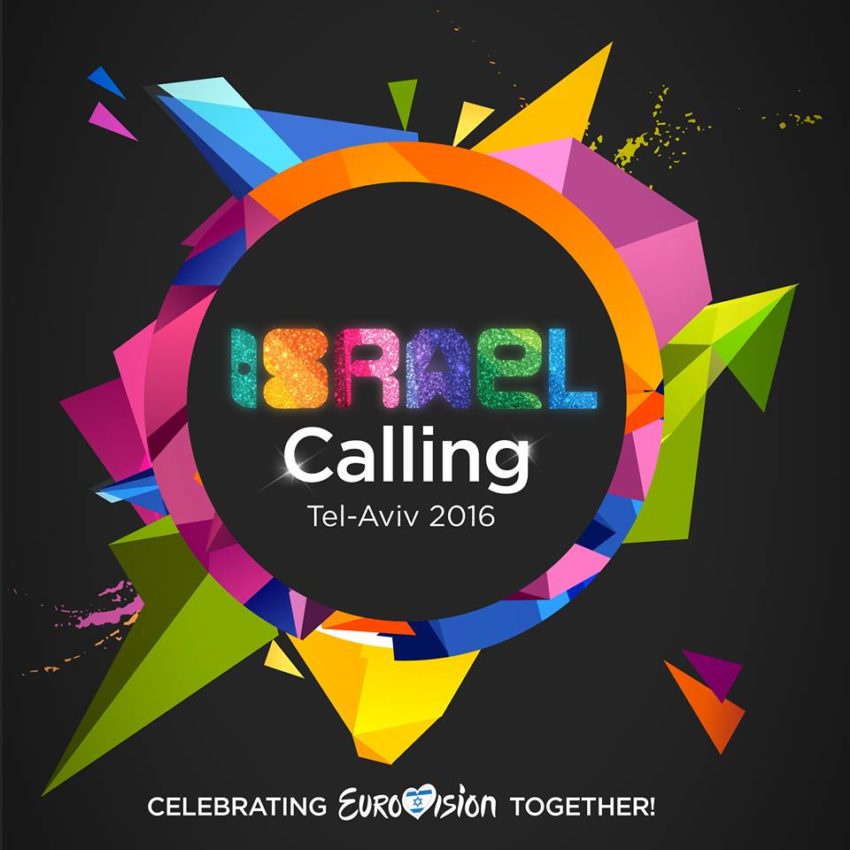 Israel is new on the preview tour, but with 19 of this year's participants taking part, they open with a big bang. The artists are spending three days in Tel-Aviv with the big concert this evening as the highlight.
For the artists attending these preview parties, April is a busy month. Latvia opened the tour on the 2nd of April, and already the next day, some of the same participants joined the party in Moscow. The biggest preview party was held in Amsterdam on the 9th of April, just three days ago, with a total of 26 of the 2016 participants attending. Many of them had to fly on to Israel and Tel-Aviv shortly after, and is now ready for the second largest preview party this year. At the end of the article you find our playlist with all 26 acts that appeared in Amsterdam for Eurovision In Concert.
Tonight 19 participants will perform at the big concert in Tel-Aviv. These are the acts from: Austria, Azerbaijan, Belarus, Bulgaria, Estonia, Finland, France, Hungary, Israel, Latvia, Lithuania, Moldova, Poland, Romania, Russia, Slovenia, Spain, Switzerland, United Kingdom.
In the slide show below you find small quizzes with all these 19 acts. Take them all, or skip to your favourite ones, and of course don't forget to brag about your result afterwards.

ZOË (Austria 2016)
Which Beatles music video was the inspiration for the Loin D'Ici music video? Check if you answered correctly in this quiz about ZOË.
Samra (Azerbaijan 2016)
When did Samra take part in the Azerbaijani national selection in the past? Check your knowledge about Samra in this quiz.
IVAN (Belarus 2016)
Which former Eurovision entry was written by the same composer as who wrote IVAN's entry? Check the answer in this quiz.
Poli Genova (Bulgaria 2016)
Which year did Poli Genova first time take part in the Eurovision Song Contest? Test your knowledge about her in this quiz.
Jüri Pootsmann (Estonia 2016)
Is jüri fluent in Icelandic, Danish, Dutch or Portugese? Check your knowledge in this quiz.
Sandhja (Finland 2016)
Sandhja has competed on a national level for which sport? Check if you are right in this quiz.
Amir (France 2016)
Which job did Amir have until he went all in for music? Check if you are right in this quiz about him.
Freddie (Hungary 2016)
Freddie had to give up a career in sport due to an injury. Which sport did he play? Test your knowledge in this quiz.
Hovi Star (Israel 2016)
Which reality show did Hovi Star compete in before Rising Star for Eurovision? Check the answer in the quiz.
Justs (Latvia 2016)
Which city did Justs hitch-hike to with his guitar? Check if you guessed right to this and other Justs questions in this quiz.
Donny Montell (Lithuania 2016)
Do you know in which country Donny won a musical Grand Prix in 2008? This quiz will show if you know Donny Montell as much as you might think so.
Lidia Isac (Moldova 2016)
Which musical instrument did Lidia learn to play? This quiz will show you how much you know her.
Michał Szpak (Poland 2016)
What was Michał's first single release called? Check your knowledge in this quiz.
Ovidiu Anton (Romania 2016)
How was Ovidiu Anton chosen to represent Romania at the 2016 Eurovision Song Contest? Take the quiz to prove your knowledge about him.
Sergey Lazarev (Russia 2016)
Whats the name of the band Sergey founded at the age of 17? This quiz will test your knowledge about the Russian representative.
ManuElla (Slovenia 2016)
What was the first instrument ManuElla learned to play? Check in this quiz if you guessed right.
Barei (Spain 2016)
Which famous artist influenced Barei? Check if you are right in this quiz.
Rykka (Switzerland 2016)
Under which name did Rykka start her career of a folk artist? Check your knowledge in this quiz.
Joe and Jake (United Kingdom 2016)
What is Joe and Jake's favourite food? Test your knowledge about the British 2016 participants in this quiz.
Watch our videos from Eurovision In Concert where many of these participants also appeared: