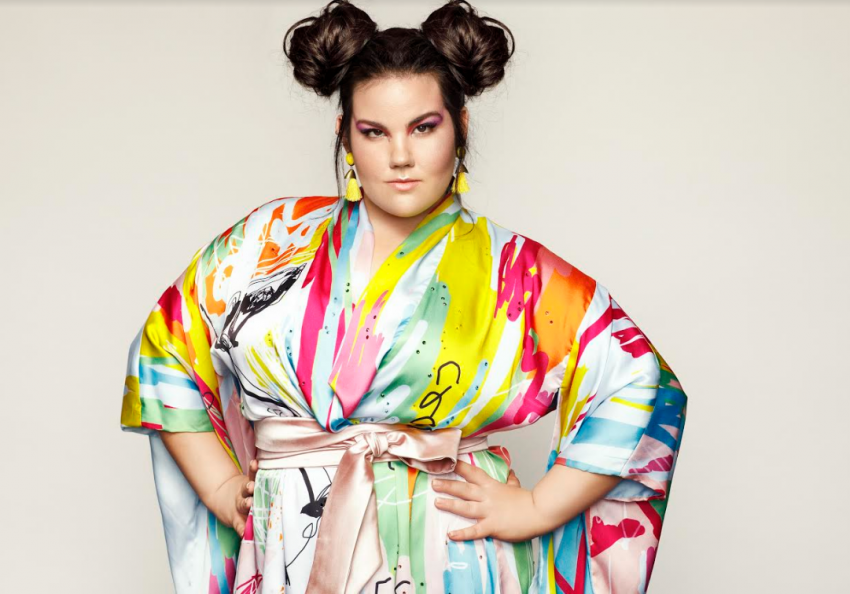 Since Netta Barzilai back in February won the right to represent Israel this year, we have been curious to hear the song. Today, "Toy" was officially released after the song leaked last night. Can Israel reach the final for the fourth year in a row?
25 year old Netta won the Talent Show HaKokhav HaBa (Next Star) in February this year. With that followed the honour of representing Israel at the Eurovision Song Contest. She accepted, and today her entry for the contest held in Lisbon, Portugal was released.
The song is called Toy and is written by Doron Medalie and Stav Beger. Doron knows how to write a Eurovision hit as he wrote Nadav Guedj's Golden Boy from 2015, which finished 9th in the final, and also Made Of Stars to Hovi Star, a song that came 14th in the Eurovision final in 2016.
Has Doron Medalie created another hit song, which Netta Barzilai can use to secure herself success in May in Lisbon? The video has been directed by top producer Keren Hochma.
Check out the video below:
Israel at the Eurovision Song Contest
Not many countries have won twice in row, but Israel is one of the few. They joined the Eurovision Song Contest in 1973, won for the first time in 1978 with Izhar Cohen & the Alphabeta's A-Ba-Ni-Bi, and again in '79 where everyone sang along to Hallelujah. The latter has since become a Eurovision classic.
In 1998, Israel created headlines internationally with Dana International. The transgender singer won Eurovision with the song simply titled Diva.
When the semi-finals were introduced in 2004, Israel started out missing the final, and in the years to come the country would achieve quite mixed results. They have failed to reach the final six times, and made it eight times.
Netta Barzilai can however find comfort in that Israel has made it to the final three years in a row now. Two of those three songs are as previously mentioned written by Doron Medalie, who also co-wrote her entry. We are yet to see how she will perform it on the stage in Lisbon, but let's remind ourselves how it looked when IMRI last year performed I Feel Alive: