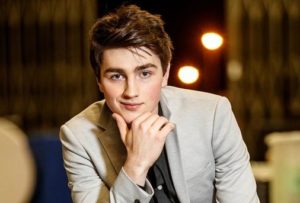 After internally selecting Brendan Murray back in December, today the Irish entry was finally aired for the first time. It will be the song Dying To Try which he will use to bring the Eurovision recording holding country back to its previous glory.
With seven Eurovision wins, Ireland holds the record as the most succesful Eurovision country. Their last victory however came in 1996, and in the period after, Sweden has won three times, and with six total victories, they are catching up on Ireland.
Ireland have failed to qualify for the final the past three years, so pressure is high on Brendan Murray. Can he with the song Dying To Try change this circle and make the Irish Eurovision fans proud again? We will get the answer on the 11th of May where Ireland competes in the second semi-final of the 2017 Eurovision Song Contest.
You can make your own prediction once you heard this year's Irish entry, available in the video below.