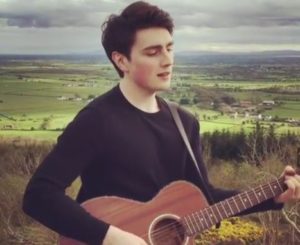 Are you curious to hear this year's Irish Eurovision entry in an acoustic version? Now is your chance as Brendan Murray today released an acoustic clip of "Dying To Try" on his social media pages. 
In less than two weeks, Eurovision rehearsals starts in Kyiv, Ukraine. Brendan Murray takes part in the second semi-final representing Ireland. His entry Dying To Try can now be heard in an acoustic non-complete version. He released the clip on his Instagram profile, and afterwards shared it on to his Facebook and Twitter accounts as well.
We also recommend that you check out our Would You Rather challenge with him. Aside from four unusual questions, it also includes a part with him singing his 2017 Eurovision entry.